Thanks for your support!
The Lindsays National XC Relays are back at Cumbernauld this weekend and we're delighted to confirm there has been a huge entry from our clubs.
Remarkably, we have 3012 athlete names on our start-lists for the four races in the parklands around Cumbernauld House at the popular North Lanarkshire venue.
No fewer than 562 teams are entered in total and we have SAL Records in terms of entered teams for both the Senior Women's, Masters and W50 races (142 teams) and the Senior Men's, Masters and M50 races (228 teams).
So there are 370 teams involved in those races which comprise athletes in the Juniors/Senior/Masters age brackets.
In addition, we have 92 teams for the Young Females and 100 teams for the Young Males races.
All the entry lists and key information around Saturday's event at Cumbernauld is on the Event section page.
Lindsays extend Cross Country Season support to 2024
+++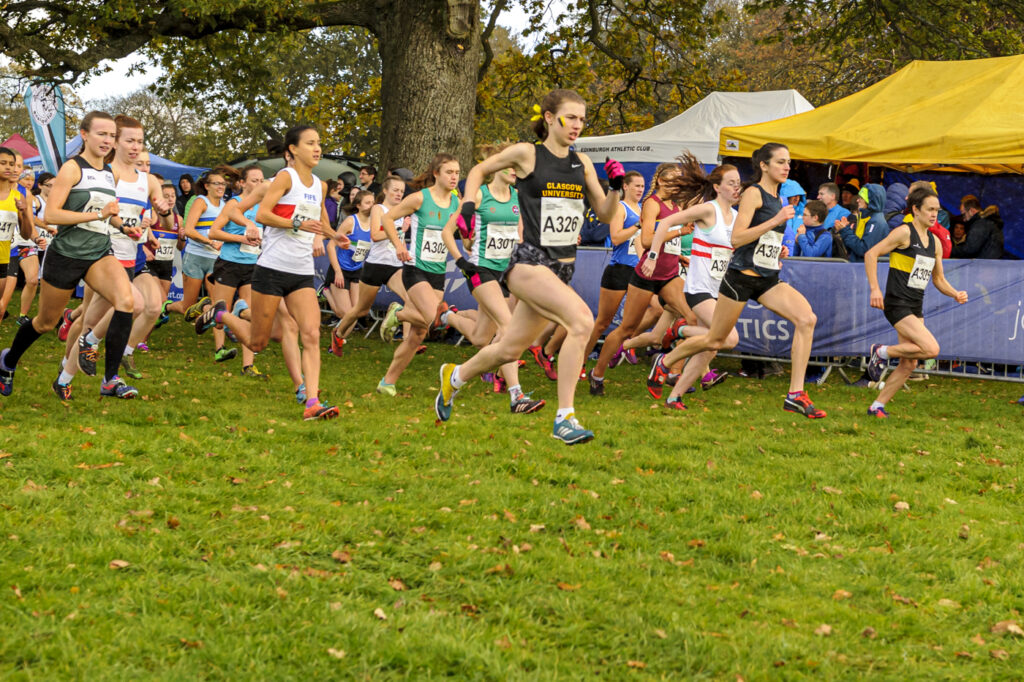 Action from the start of the Senior Women's race in October 2019 on the last occasion the event was held in Cumbernauld (photo by Bobby Gavin)
Cumbernauld: Team Manager info
Team Manager information is being sent out to clubs and the details are lodged in the pdf here, too.
In a change for this year, we are asking team managers to declare teams in advance via online log-in.
To declare online, all clubs will require a unique username and PIN, which has been sent to the e-mail address included in the entry form at the point of entry.
Team managers should contact their club secretary in the first instance for their club's log-in details.
Teams may amend their running order online up to 30 minutes prior to the start time for their race. All competitors MUST compete in the declared order.
Athletes may run a maximum of one leg and may be declared in one team only on the day.
+++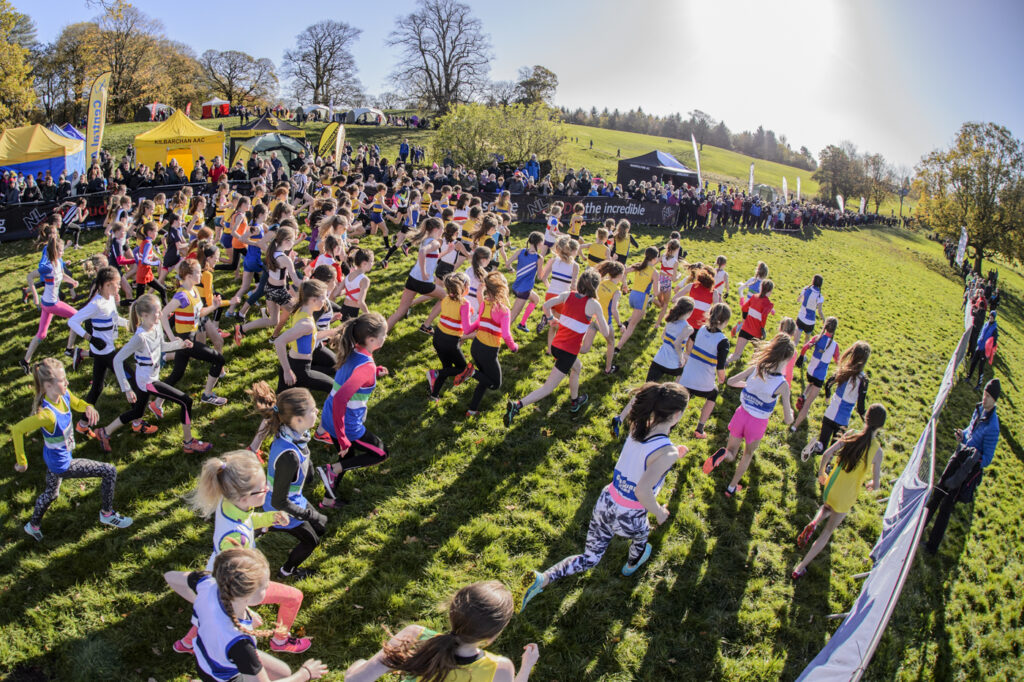 Action from the 2018 event at Cumbernauld (photo by Bobby Gavin)
Race Timetable for Saturday:
Young Females (U13/U15/17): 12pm over 3 x 2.5k
Young Males (U13/U15/U17): 12.40pm over 3 x 2.5k
Senior/Junior/Masters women: 1.20pm over 4 x 4k
Senior/Junior/Masters men: 2.45pm  over 4 x4k
Points to note:
Lap 1 U13; Lap 2 U15 or U13; Lap 3 U17 or U15
Senior/Junior women run 4 legs; Masters and W50+ run 3 legs
4 laps for Masters men; 3 laps for M50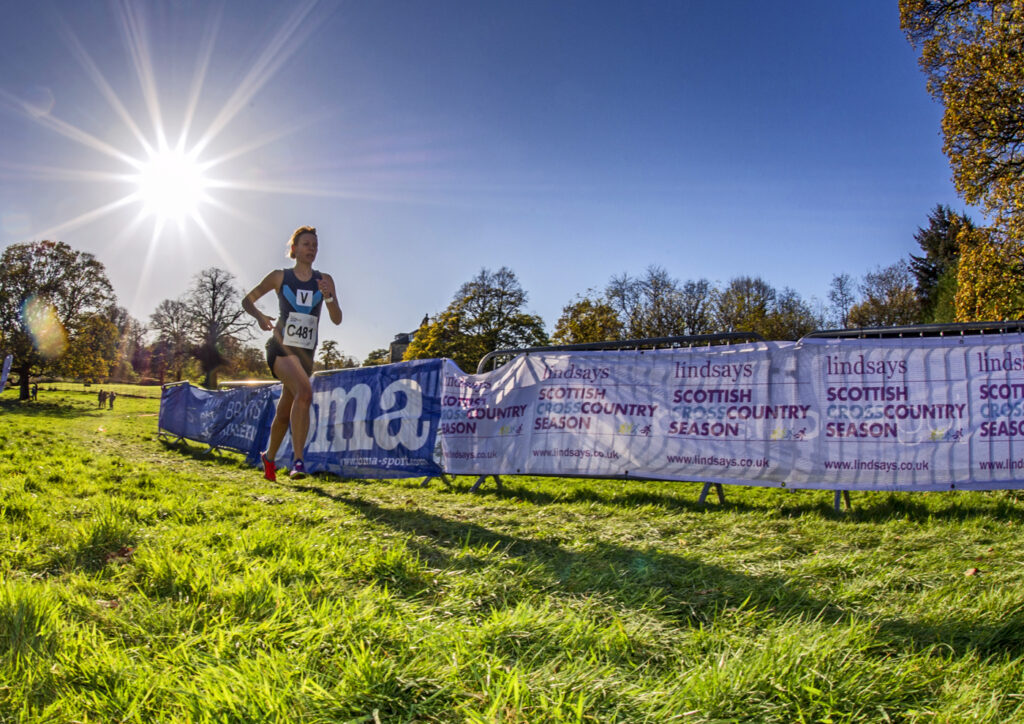 +++
CLICK HERE to Read the Full Original Article at Scottish Athletics…