scottishathletics are deeply concerned around the future of Grangemouth Stadium after Falkirk Council warned about the possible closure of facilities and buildings.
The venue is hugely significant for the track and field community in Scotland and has played a key role in a number of ways over recent years.
Chief executive Colin Hutchison and our chair, David Ovens, have expressed those concerns and we await further discussions with Falkirk Council.
There is a public survey being conducted – please feel free to complete to show your support for the track and field facility at Grangemouth.
The survey remains open until January 20 and we may well return to this avenue following the Festive break if we feel further mobilisation of support is likely to be helpful.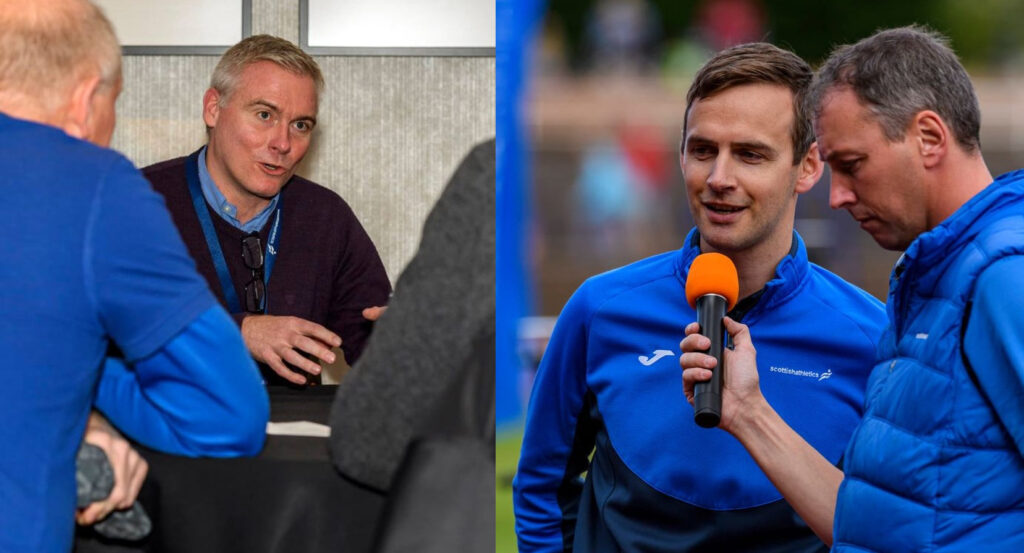 David Ovens and Colin Hutchison – deep concerns around Grangemouth stadium plans (photos by Bobby Gavin)
Here are the current thoughts of Colin and David . . .
'We've become aware of plans being made public by Falkirk Council – with Grangemouth Stadium among a large number of buildings identified for possible closure due to financial gaps.
'This is a huge concern for athletics in Scotland as a sport and us as the governing body.
'We have reached out to Falkirk Council and other stakeholders and expect to be involved in any and all future discussions around the future of Grangemouth Stadium.'
'Grangemouth is in many ways the main hub/home for track and field and in recent years as such has played host to National Championships, National Age Group Champs, Scottish Schools, Scottish Student Sport and Scottish Disability Sport.
'Our top trio of elite medal winners over 2022 – Eilish McColgan, Laura Muir and Jake Wightman – have all competed there on countless occasions on the athlete pathway from grassroots to elite success.
'It is also a key club venue for Falkirk Victoria Harriers, one of our larger clubs, and Forth Valley Flyers, who do great work with athletes of all abilities and disabilities.
'And the indoor area – arguably in the top three in Scotland in terms of the facility – is used by training groups as well as clubs. Grangemouth is also used for education courses for coaches and for Officials.'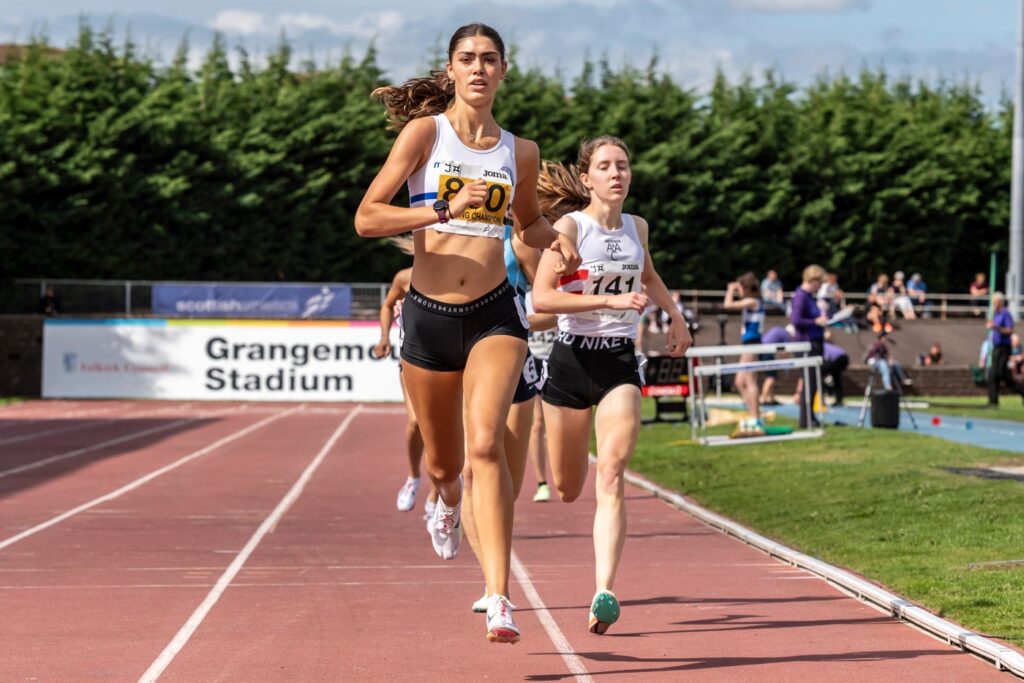 Photo by Bobby Gavin
Falkirk Council, in their statement on a 'Strategic Property Review, said: 'Falkirk Council faces a c£67m budget gap over the next four years and…
CLICK HERE to Read the Full Original Article at Scottish Athletics…