VOTING BY OUR 31-member international panel in this annual exercise — our 63rd year of choosing a Men's Athlete Of The Year — was scored on a 10-9-8-7-6-5-4-3-2-1 basis…
A trio of stars — Mondo Duplantis, Jakob Ingebrigtsen, Ryan Crouser — repeated from the Top 10 class of '21… Nobody has an ongoing streak of 3 Top 10s in a row, but Noah Lyles can claim 3 of the last 4… A quartet of Americans — Lyles, Crouser, Joe Kovacs, Fred Kerley — scored this year, a marked drop from the record-equaling half-dozen in '19…
1. Mondo Duplantis (Sweden)
With 3 more World Records before his 23rd birthday in November, the planet's top vaulter was almost a unanimous choice for No.1, being accorded the top spot on all but 3 ballots. In winning 18 of his 19 meets he produced a record half-dozen 20-footers (6.10) and failed to reach the 6-meter (19-8¼) barrier in only 4 of them. He claimed the year's 9 highest vaults, topped by his WR 20-4½ (6.21) to win World Championships gold. Dominating the biggest meets, he also won the World Indoor and DL Final as he moved up from No. 3 in the '21 voting.
2. Alison dos Santos (Brazil)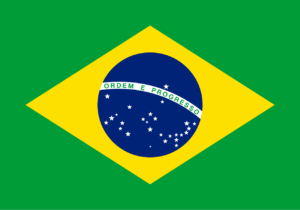 The first Brazilian to make the Top 10 since sprinter Robson da Silva in '89, the 22-year old South American long hurdler became the highest finisher ever from his nation. He became the first ever to break 47 seconds, doing it 3 times, with his year-leading 46.29 rating as the third-fastest time ever. He also ran 46.80 (the No. 7 performance ever) and 46.98. Undefeated in 10 meets, overall he produced the year's 2 fastest times and 6 of 10. One of our selectors accorded him a No. 1 vote.
3. Eliud Kipchoge (Kenya)
At age 38 (now 39) the marathon WR setter is the oldest of this year's Top 10. The '18 AOY, he appears here for the sixth time, but first since his winning year. His recordsetting 2:01:09 race in Berlin saw him claim unofficial records en route at 25K (1:11:08) and 30K (1:25:40). His only other race of the year was a 2:02:40 win in the Tokyo marathon with the No. 6 clocking ever (No. 5 at the time). He received the most runner-up votes, but the panel was split on his position, putting him from 2 to 10.
4. Noah Lyles (USA)
A perfect 8-for 8 season in the 200 propelled the AR-setting sprinter (No. 4 in '18, No. 2 in '19) into the first 4 for the third time. At age 24/25 he got a vote for No. 1 into the bargain. His list-leading 19.31 left him trailing only Usain Bolt (19.19) and Yohan Blake (19.26) on…
CLICK HERE to Read the Full Original Article at Track & Field News…