VOTING BY OUR 31-member international panel in this annual exercise — our 48th year of choosing a Women's Athlete Of The Year — was scored on a 10-9-8-7-6-5-4-3-2-1 basis…
It was a runaway for Sydney McLaughlin-Levrone, whose 98.7% approval rating is the highest since Sanya Richards-Ross earned 98.9% in '06. Syd captured 27 of the votes for No. 1, with 3 going to Yulimar Rojas and 1 to Shelly-Ann Fraser-Pryce…
The 2022 Women's Top 10 (the detailed voting chart appears at the end of the article):
1. Sydney McLaughlin-Levrone (USA)
The fastest 400 hurdler ever may have had just a minimalist 4-meet season in her flagship event, but the 22-year-old's effect on the event's lists was decidedly maximalist. All-time she produced 2 World Records (51.41 & 50.68) plus the Nos. 5, 6 & 10 all-time performances (51.61, 51.68, 52.17). For '22 she had the year's 5 fastest performances. Her 5 fastest times averaged 51.510, faster than anybody else has ever run in a single race. Little wonder that she dominated the AOY voting in moving up from No. 4 a year ago.
2. Yulimar Rojas (Venezuela)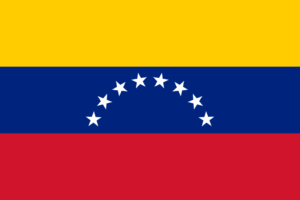 In many other seasons the planet's top triple jumper would have been elected AOY, but Rojas had the bad fortune to run into the buzz saw that was McLaughlin-Levrone and ended up as the runner-up for the second year in a row. The last to suffer that fate? Yelena Isinbaeva in '07 & '08. The 26-year-old Venezuelan was undefeated, raising her own WR to 51-7¾ (15.74). Among her 7 wins were the World Champs in and out and the DL Final. She totally dominated the yearly list, producing the 10 farthest jumps.
3. Faith Kipyegon (Kenya)
The 28-year-old WC 1500 gold medalist was another with a minimalist résumé. Just 4 meets, but she won them all — the World Champs and Diamond League meets in Eugene, Monaco & Zürich. Her year-leading 3:50.37 in Monaco rates as history's No. 2 clocking, just 0.30 off the World Record. "I have been chasing the time for quite some time but I am happy with the personal best," she said after coming oh-so-close. Her No. 3 finish here moves her up 2 spots from '21.
4. Shericka Jackson (Jamaica)
Long consigned to playing a backup role behind legends Shelly-Ann Fraser Pryce and Elaine Thompson-Herah, Jackson emerged as the top Jamaican at age 28. She did end up behind SAFP in the WC 100, but added a gold in the 200. Her best times sent her rocketing up the all-time lists, to No. 2 in the half-lapper (21.45) and No. 6 on the…
CLICK HERE to Read the Full Original Article at Track & Field News…