Matt Long is writing for RunBlogRun for the first time in this piece. Matt specializes in writing on the Coaching aspects of our sport. This series of three articles is on how 2022 World Champion Jake Wightman has been coached by Goeff Wightman, who is also his father. 
'THAT'S MY BOY'! by Matt Long 
IN THE FIRST OF A TRILOGY, MATT LONG HAS A FRONT ROW STEAT IN WATCHING GEOFF WIGHTMAN MOVE THROUGH THE COACHING GEARS: 
World Athletics Championships. 19th July 2022. 
A stunned Oregon crowd is on their feet, applauding the first British man to win the world 1500m title for 39 years. Suddenly, the camera pans away from a jubilant Jake Wightman and projects an image of an animated grey-haired stadium commentator onto the giant screen within the famous Hayward Fields. The familiar face is Geoff Wightman, who is perched on a gantry. Understandably struggling to contain his emotion, the 61-year-old, with customary microphone in hand he tells the 20,000-odd crowd, "That's my son. I coach him. And he's the world champion!".
Coaching journey 
In this three-part journey, we begin by unpicking a sample session from the Geoff Wightman Training Group, which he kindly articulated in a recent British Milers' Club online webinar. It's the type of session that has enabled Jake Wightman to become Britain's second-ever World 1500m champion after Steve Cram in 1983 and the first British male to land a global 1500m title since Seb Coe's Los Angeles triumph one year later Cram in 1984. 
Long-term athlete development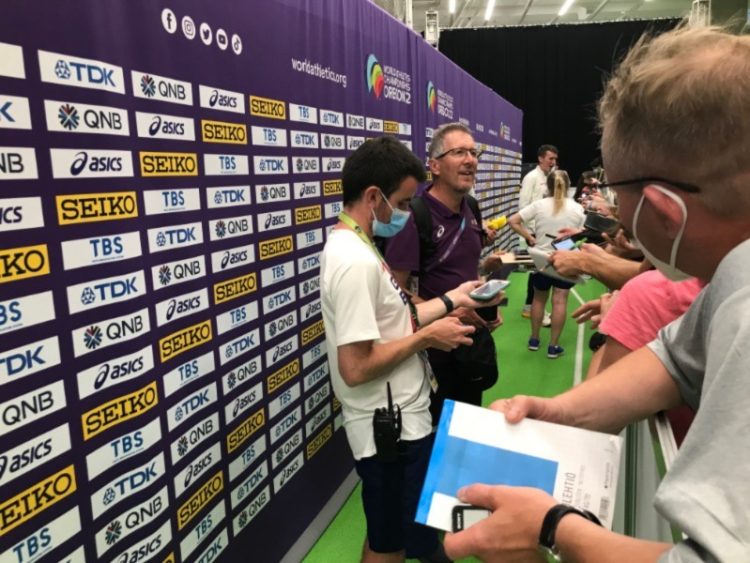 We will work back to Jake's junior career to explore the type of sessions which moved him from a promising junior to an international athlete by revisiting the notion of the so-called 'tired surge' mode of interval training. Having done this, we will further regress down the pyramid of long-term athlete development to look at the type of sessions Jake would have done when he was a post-pubescent teenager with a developing lactate system and able to begin to diversify the type of speed endurance work which he undertook under the watchful eye of his father and mother, Susan. It's a journey that will take us back to the work of both Frank Horwill, who founded the BMC in 1963, and his close ally Peter Coe, whose son Sebastian is still the only man in history to retain an Olympic 1500m title. 
Earning the right to…
CLICK HERE to Read the Full Original Article at runblogrun…