Relay medal winners at Senior Men's level back in January (photo by Bobby Gavin)
Entries are closing soon for the events taking place in Glasgow over a busy weekend on Saturday 28 January and Sunday 29 January.
The action at the Emirates Arena that weekend will feature our Indoor Relay Champs on the Saturday and the Indoor Masters 3000m Champs on the Sunday.
The Indoor Combined Events Champs take place over both days.
All three events are Scottish national championship events with medals up for grabs for individuals across the age groups or teams (in the Indoor Relay Champs).
Entries close at 5pm on Thursday 12 January.
Here are the links to the Event section pages and the online entry . . .
Indoor Relay Champs on Saturday 28 January (entry by clubs)
Indoor Combined Events Champs on Saturday 28 January and Sunday 29 January
4J Indoor Masters 3000m Champs (from V35) on Sunday 29 January
For the Masters events, athletes compete in age bands of five years from V35 (on the day of competition – 29 January 2022).
For the Indoor Relays, clubs should submit entries for the 4x200m races and the number of teams entered per club will be restricted as follows:
Senior and U17 Men and Women – TWO teams only
U13 and U15 Boys and Girls – ONE team only
Any club wishing to enter additional teams should email events@scottishathletics.org.uk to be added to the waiting list.
Entries for these three events will close at 5pm on Thursday 12 January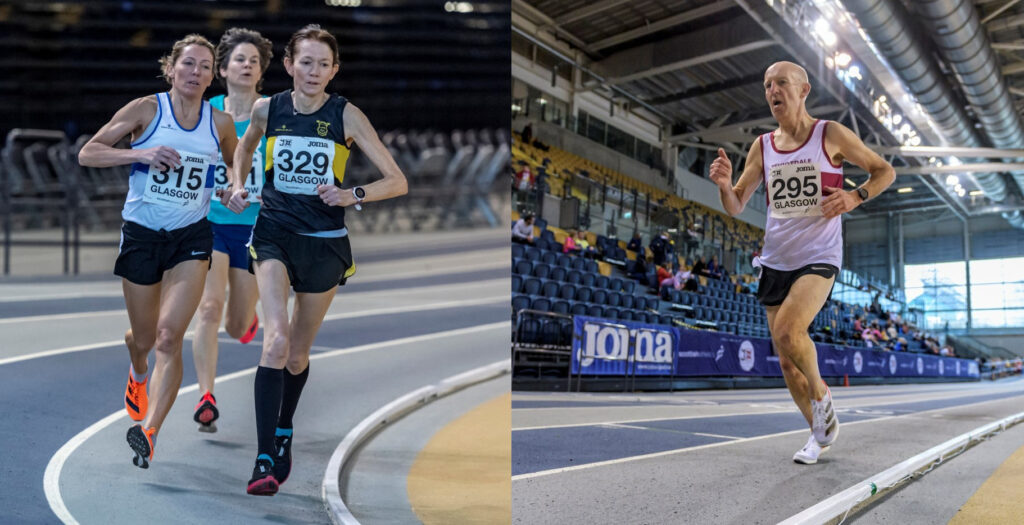 Fiona Matheson and Alastair Walker were in superb form early in 2022 at the Indoor Masters 3000m Champs (photos by Bobby Gavin)
+++
CLICK HERE to Read the Full Original Article at Scottish Athletics…