Eilish McColgan
It has been well documented that 2022 was a very demanding year for British athletes with three championships (the World Championships in Oregon, the Commonwealth Games in Birmingham, and the European Championships in Munich).  However, there cannot be any athlete who has worked harder this year than Eilish McColgan, who competed in two distance events at all three championships, coming away with four medals.  The Commonwealth Games offers an extra dimension with the four British home countries entering separate teams, meaning that it was Eilish's one opportunity in four years to compete at a major championship for Scotland rather than GB.
This is reflected in her goals and priorities for the season: "I really wanted to win a medal for Scotland.  For me that was really important, more a personal thing because I had come sixth in three different events in previous Commonwealth Games – steeple chase (2014), 1500 and 5K (2018).  I had felt that I had been in shape to win a medal previously but I'd always fallen short.  Something happened – I got sick or picked up an injury or had disrupted training going into it.  So this year it was very much a personal goal to win a medal for Scotland.  And so from the three championships that was what I most wanted to do".
Of course, the World Championship is the biggest championship, and Eilish had set a goal of a top-five finish, but deep down, winning a medal for Scotland was the top priority. Oregon proved a challenge for Eilish in several ways. She felt that she was "in the shape of my life" but then picked up laryngitis which led to two weeks of disrupted training.  Then she had a hamstring injury.  "The only way I could describe it is that I felt I was running on one leg.  I didn't have the full movement or the full power through the other leg in that race.  I was afraid it could tear and that's the way it felt that it could go to any minute so I was very cautious. Now looking back I think it was pretty remarkable that I ran 30:34 that day".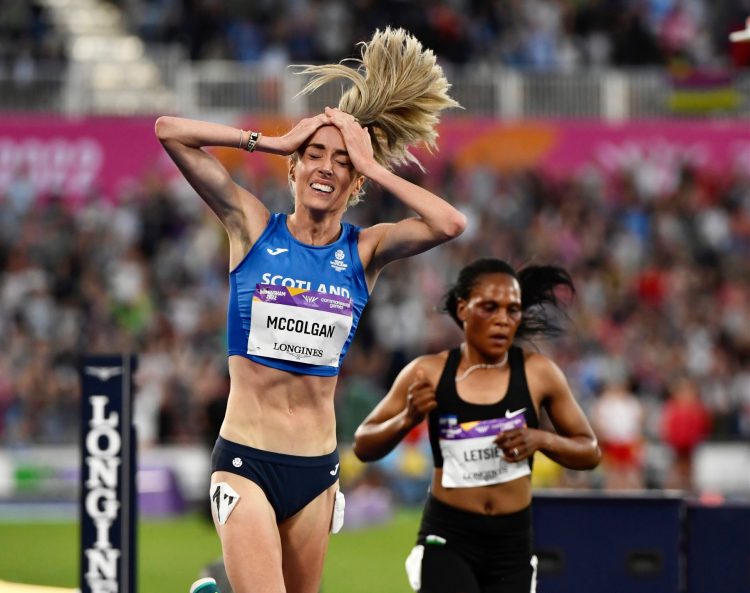 She finished 10th in 30:34, disappointing as she thought she could get close to Paula Radcliffe's British record [30.01.09 set in 2002] and fight for a top 5 spot. Her assessment was: "I fell well short of that goal and was really disappointed. …
CLICK HERE to Read the Full Original Article at runblogrun…