The Emirates Arena will be centre stage this weekend as our 4J Indoor Season dominates the agenda – with more than 1000 athletes set to compete over two days.
We are expecting around 700 athletes for the 4J National Open on Saturday and then on Sunday it is the turn of our U12s, with 28 clubs having entered names for 500 of our youngest athletes to take part in the 4J SUPERteams
The 4J National Open often marks the first indoor performance of the year for many athletes as they look to put a marker down ahead of Scottish or British championships in the coming weeks.
There are no podiums at the Open with the event placing an emphasis on performance and participation, rather than a 1-2-3 in each event.
Nonetheless, glancing through Start Lists, it will be exciting to look out for the likes of Lynsey Sharp, Jenny Selman, Mhairi Hendry, Sarah Calvert, Nikki Manson, Alyson Bell, Murray Fotheringham, Tehilla Ikechukwu Okonkwu, Kelsey Stewart, Maria Lyle, Ben Sandilands, Corey Campbell, Andrew Murphy, Krishawn Aiken, Reuben Nairne and Teddy Tchoudja.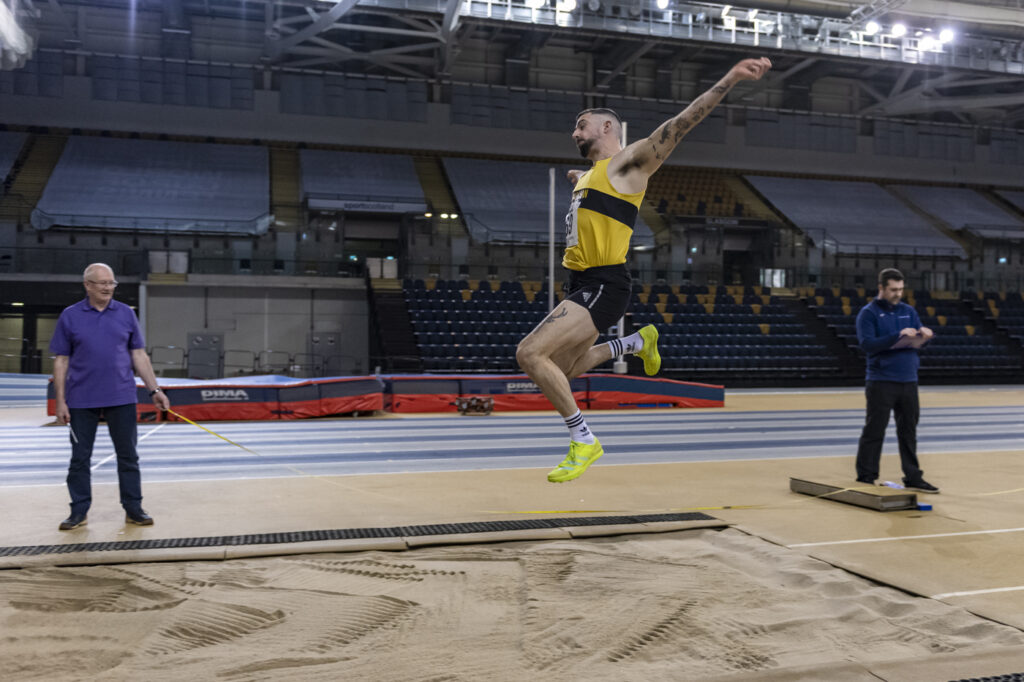 Andrew Murphy in jumps action at the recent GAA meet at the Emirates Arena (photo by Bobby Gavin)
Start-lists and timetables (becomes Live Results)
More points to note for Saturday . . .
Spectators/Coaches:
Spectators and Coaches can purchase advance entry tickets here (Requires Login)
Spectator – £3 in advance, £4 on the day
scottishathletics Coach Members – Free in advance, £4 on the day
Event Information:
Indicative High Jump and Pole Vault starting heights for each pool can be found on the final timetable.
Long Jump – All athletes will be given 3 trials, the top 6 Male and top 6 Female athletes from all pools will then be given an extra 3 trials at the conclusion of Pool 1 Long Jump.
Car Parking and travel:
Celtic FC have a home fixture with a 12.15pm kick-off on Saturday.
This will affect available parking within and around the Emirates Arena. If you are able, please use public transport or car share as parking availability will be limited.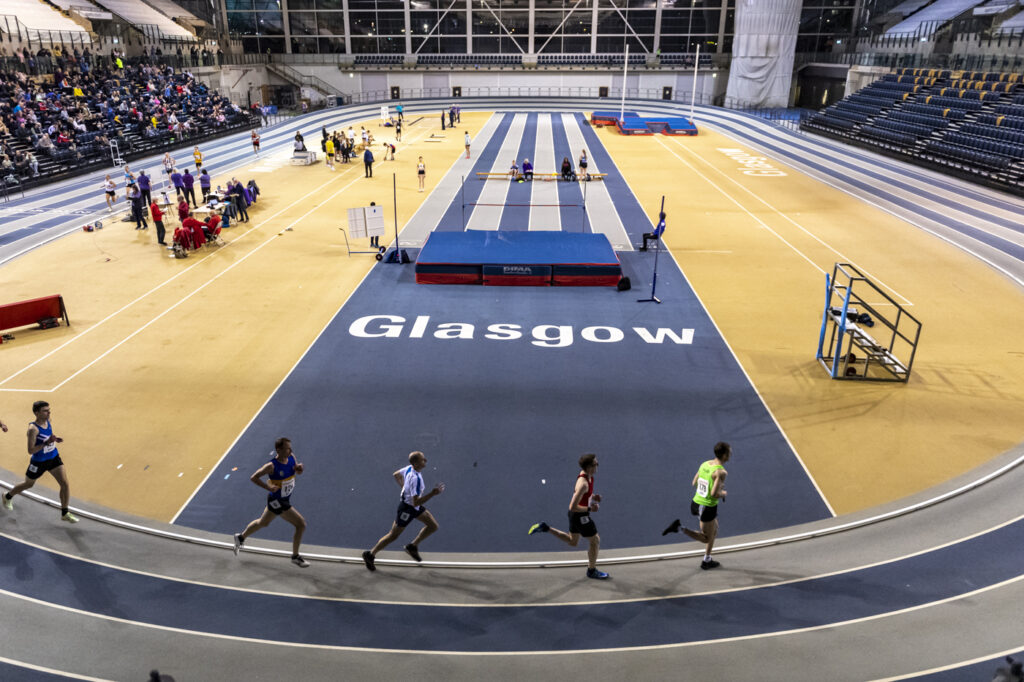 Photo by Bobby Gavin
+++
Tags:
4J National Open, Emirates Arena
CLICK HERE to Read the Full Original Article at Scottish Athletics…