scottishathletics are urging the athletics community to lend their support for Grangemouth Stadium – ahead of Friday's deadline for responses to a local survey.
We are deeply concerned around the future of Grangemouth after Falkirk Council warned about the possible closure of facilities and buildings.
The venue is hugely significant for the track and field community in Scotland and has played a key role in a number of ways over recent years.
Falkirk Council have an online survey to gather views and we would like scottishathletics members to give their support via that process.
The deadline for the survey is this Friday (January 27).
Once into the survey, scroll through the properties and select 'Grangemouth Sports Stadium'.
'Like everyone across the athletics community in Scotland, we are concerned about the future of Grangemouth stadium and the threat of closure to Falkirk Council venues and buildings,' said Colin Hutchison, scottishathletics chief executive.
'I think what we need to remember in terms of possible asset transfer is that an athletics stadium is hugely different from a community hall.
'It is a major sporting hub which is vital for national and local athletics and the likelihood of a community group being able to take that on is extremely slim.
'So we need to all work together to ensure the future of the stadium and the venue.
'The immediate action for the athletics community is to fill in the online survey hosted by Falkirk Council. We would urge people to online and do that and demonstrate the importance of the venue.
'It is a competition venue nationally and locally; it is key for training in a local context for clubs and groups; and we've education taking place there with courses for coaches and Officials.
'When you look at a map of Scotland, there are 2.8 million people within an hour's travel from Grangemouth. So as our most regular national championship venue in recent years it has huge importance for track and field. It's vital it is retained for years to come.'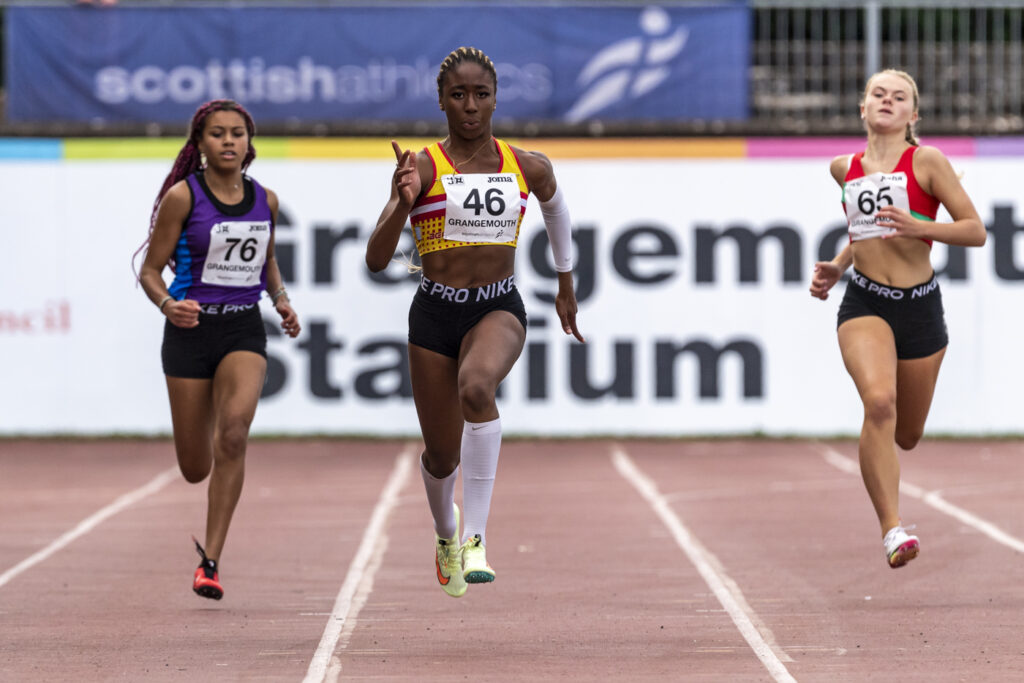 Photo by Bobby Gavin
+++
CLICK HERE to Read the Full Original Article at Scottish Athletics…