As we near the end of the busy indoor and cross country seasons, it's important that we take time to recognise the amount of work put in by our Officials and volunteers in recent months.
Without them, our events could simply not take place, and our Officials Development Officer, Shona Malcolm, has taken the time to offer her thanks – and to encourage others to get involved.
Shona said: 'We'd just like to say a massive thank you to all the Officials for their hard work.
'It's been seven solid weeks in a row both at cross country events and track and field events, and then in between there's been some school events as well, and some of those Officials have been out every weekend and through the week.
'So it's a massive than you to them for all their hard work, dedication and commitment to the sport over that time.'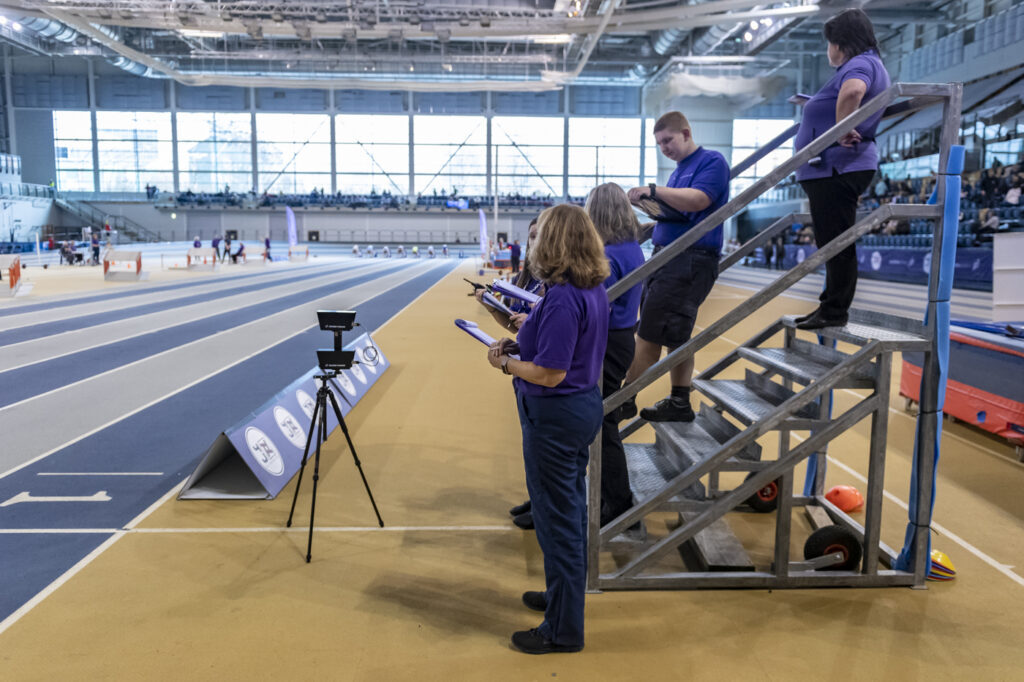 Above: Officials working together at the Senior Indoor Champs (photo by Bobby Gavin)
Shona praised the teamwork on show, with Officials from all over the country coming together to help deliver our events, provide a great experience for athletes – and to enjoy the season themselves.
And she encouraged more people to consider whether they could contribute to the sport as an Official, at whatever level suits them.
Many of our Officials are also coaches, athletes, or parents of those involved in the sport, and can choose how much time they spend officiating.
'You can do as little or as much as you like, it's a hobby, if you have children in the sport and then they eventually go to college you can still be a part of that athletics family and have that hobby for yourself. We welcome anyone for any commitment they can give,' Shona said.
Visit the Officials section of our website to find out more, or contact Shona to chat and hear more about how you could get involved.

Tags:
Officials, officiating, Shona Malcolm
CLICK HERE to Read the Full Original Article at Scottish Athletics…