Ferdinand Omanyala sent a message to the entire sprint world, with his 9.86 on Friday, February 24, and 9.82 on Saturday, February 25, in Nairobi, Kenya. Deji Ogeyingbo wrote this piece on Saturday and asked me to post, with haste, as many will find the Kenyan sprinting sensation shaking up the sprint world, prior to Budapest World Champs 2023! 
Ferdinand Omanyala sets the tone for an interesting summer in the 100m, but does he run the risk of burnout? 
9.86 on Friday and 9.82s on Saturday. Yes, we aren't dreaming. Ferdinand Omanyala is re-writing many preconceived concepts about racing in a world championship year. Six months before athletics' biggest event, the current African Record holder is running he sucks off that his major rivals will surely begin to buckle their belt ahead of what surely will be an interesting summer. 
After his very busy indoor season in which he chalked up eight races (heats and finals) in France-beating the Olympic Champion Marcel Jacobs too, the Kenyan has taken that form outdoors. At the AK meeting in Nairobi, he was literally flying as he took his opponents to the cleaners in the semis and finals. 
Well, it wasn't surprising really. After all, he's the reigning African and Commonwealth Games Champion. He's undoubtedly one of the fastest sprinters on the circuit and his recent performance further indicates how good he can be on any given day. 
For starters, the time was run at altitude in Nairobi. In fact, over 90% of Omanyala's races under 9.9s have either been run at altitude in Nairobi or Austria or have had a huge tailwind pushing him. That's not to take anything away from him. You can only race who's in front of you and the conditions made available. And Omanyala has a knack for finding himself in the right place. 
During his breakout season in which he became the first Kenya to make the semis of the 100m of the Olympics, Omanyala who got into the sport a bit late as he started off as a rugby player, ran a 9.86s in Austria two weeks later before going on to break the African Record in Nairobi. It was a race that saw Treyvon Bromell set his Personal Best of 9.76s, too.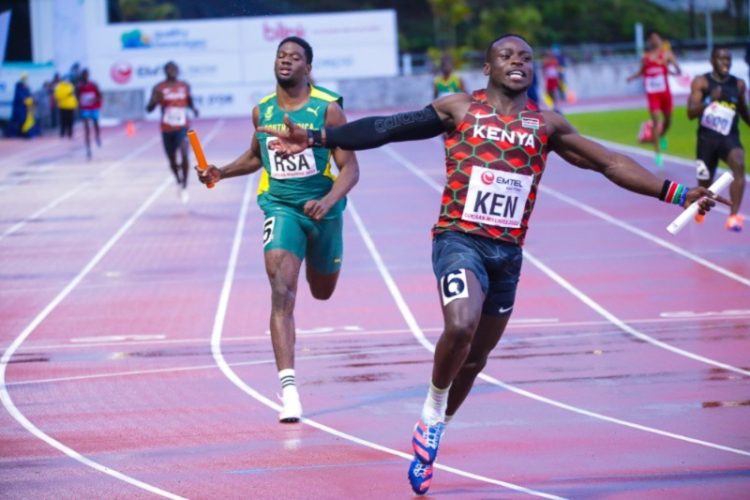 So, what does this mean…
CLICK HERE to Read the Full Original Article at runblogrun…