Now, in its third year, THE TEN is becoming a wonderfully innovative fixture on the global circuit. THE TEN will be held at San Juan Capistrano High school on March 4, 2023. To learn more about the meet go to: https://www.soundrunning.run/ten. The fact is that 10,000m that bring together specialists are held in only a few places during the year. The incredibly fast times needed to qualify for World Championships, European Championships, Olympic Games, and USATF Champs need bespoke events that combine great weather, a time when athletes can focus on the 25 lappers and fit into the time schedule. 
Jesse Williams established Sound Running just a few years ago. The former Brooks sports marketing manager has developed a specialty in making bespoke athletic events that become quite successful, juggling the technical aspects of our sport, finding sponsors, and giving fans a chance for a live and remote experience. 
Last year, at The 10k, they moved the event from a windy Saturday night to a near-perfect Sunday night and were rewarded with an AR at 10,000m in the Men's race, and tons of NRs in both the men's and women's races! What will happen in 2023?
We have spoken to Jesse Williams in two interviews, Check our interview in 2020, here. To see our interview with Jesse in 2022, go here. To find an early, funny interview with Jesse Williams (from 2011, when he was a wee lad), enjoy the link here.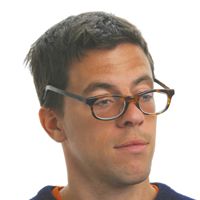 This is our interview, via text questions of the athletics impresario, Jesse Williams.
We thank Jesse Williams for his contributions to the sport and love his innovations.
Nice to see ON Running sponsoring the event!
RunBlogRun, 1. How did you come up with the idea for the 10k?
Jesse Williams: With few quality 10,000m options, we knew there was a need and also saw how successful the Night of the 10ks had been for years! Kudos to them for taking the original jump on the idea
RunBlogRun, 2. Are you surprised by the global success of the event?
Jesse Williams: Pretty surprised. I guess with so many good international runners training here in the U.S. and after the fast times last year, it's firmly on the calendar now!
RunBlogRun, 3. What is the toughest part of putting an event like this together?
Jesse Williams: Toughest part is a bit out of our control. Great…
CLICK HERE to Read the Full Original Article at runblogrun…