Greatest ever Pentathlon?
The Pentathlon is five events over the course of one day, in order 60m H, high jump, shot put, long jump, and 800m.  The outdoor heptathlon adds 200m and javelin for a seven-event two-day competition.  Jess Ennis's coach once described pentathlon preparation to me as spinning plates. He meant the difficulty in maximizing an athlete's performance in five/seven potentially contradictory disciplines. He explained that if Jess Ennis put on more weight, she would throw further, but the extra weight might slow her running and impede her jumping.
No pentathlete is equally good at all events. Some are world-class in one discipline but have had to work hard in the others. Jess Ennis, for example, at one stage held the British record for 60m hurdles. Katarina Johnson-Thompson could compete for a medal in the long jump. It is probably true to say that the successful heptathlete is the one with the least weaknesses; you could say the one with the best "worst" discipline.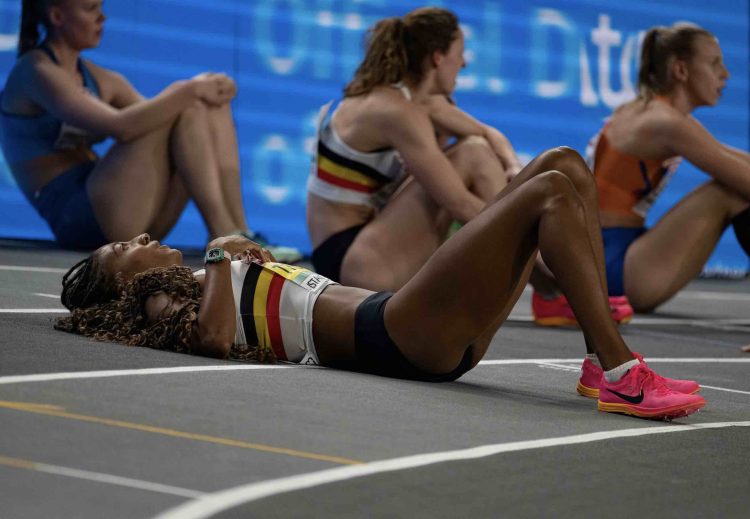 Competitors get points according to time and distance for each disciple, with the combined total points deciding the places.  The final result was
1 Nafi Thiam 5055
2 Adrianna Sulek 5014
3 Noor Vidts 4823
4  Sophie Doktor 4499
The competition was dominated by the three medallists, with Thiam finishing in the 5 disciplines 1,1,2,2,3 with Sulek 1,1,2,2,7 and Vidts 1,2,3,3,5.   Thiam and Sulek each won two disciplines and were second in two.  The difference was that in Thiam's weakest event – 60mH – she was third, whereas Sulek was only seventh in the shot. That made all the difference.
The official report on the Istanbul pentathlon on the European Athletics website described it as the best pentathlon competition ever.
An ironic coincidence was that Ukraine's Nataliya Dobrynska set the previous world record of 5013 points in this very arena during the World Indoors in 2012. Dobrynska, fittingly, was a spectator in the arena to see her record go. Dobrynska told European Athletics: "I had a feeling…
CLICK HERE to Read the Full Original Article at runblogrun…