The 2023 European Athletics Indoors was a crazy hot night in the evening session. Lots of surprises, and a good crowd enjoyed the third night of track & field in Istanbul, Turkey. 
2023 European Indoors, Day 2, Evening 2
Men's 60m semi-finals
semi 1/3 Samuel Ceccarelli, ITA, the man who won the Italian Indoor 60m from Marcell Jacobs, ran 6.47, EL q. Reece Prescod, GBR, ran 6.52q, Jan Volko, SVK, 6.58q, Dominik Kopec, POL< 6.59a all move on.
semi 2/3, Henrik Larsson, SWE, took semi 2, equalling NR in 6.56q, Jeremiah Azu, GBR, 6.59q move to final.
semi 3/3, Marcell Jacobs won semi 3, in 6.52q SB, but winced, and it looks like a calf issue, will he show up for final? Markus Fuchs ran race of life, 6.60 PB to move on. Tough rounds.
Women's 800m, semi-final 
semi 1/2, Keely Hodgkinson lead from start to finish, hitting the 400m in 58.8 and running 2:00.05 for the win, one day after her 21st birthday. Audrey Werro, SUI moved on, 2nd in 2:00.19q, Lorea Ibarzabal, ESP, 2:01.25q.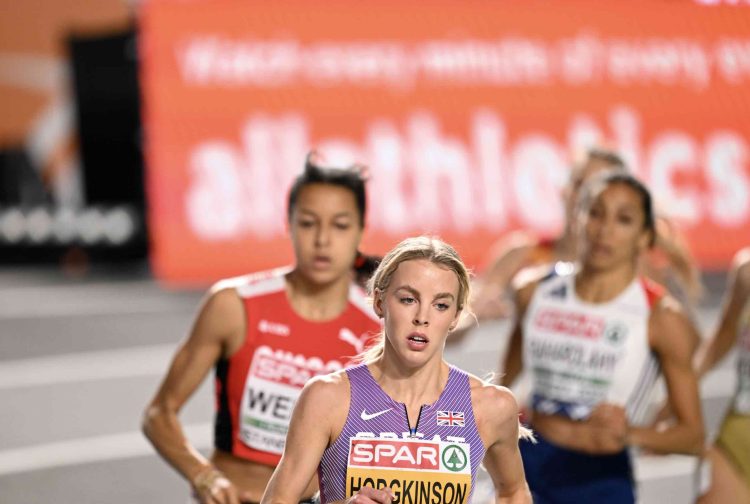 Semi 2/2, it all came down to the last straightaway, hitting 400m in 61.18, Anita Horvat, SLO, taking the win in 2:03.11q, Lore Hoffman coming from behind, taking 2nd in 2:03.19q, Eloisa Coiro, ITA, 2:03.31q. Isabel Boffey, GBR moved up, was bumped, fell back.
Men's 800m semi-final,
Semi 1, Benjamin Robert FRA looking great, 1:47.11q, and amazing Amel Tuka, BIH, 1:47.53q, and Catalin Tecuceanu, ITA, 1:47.53q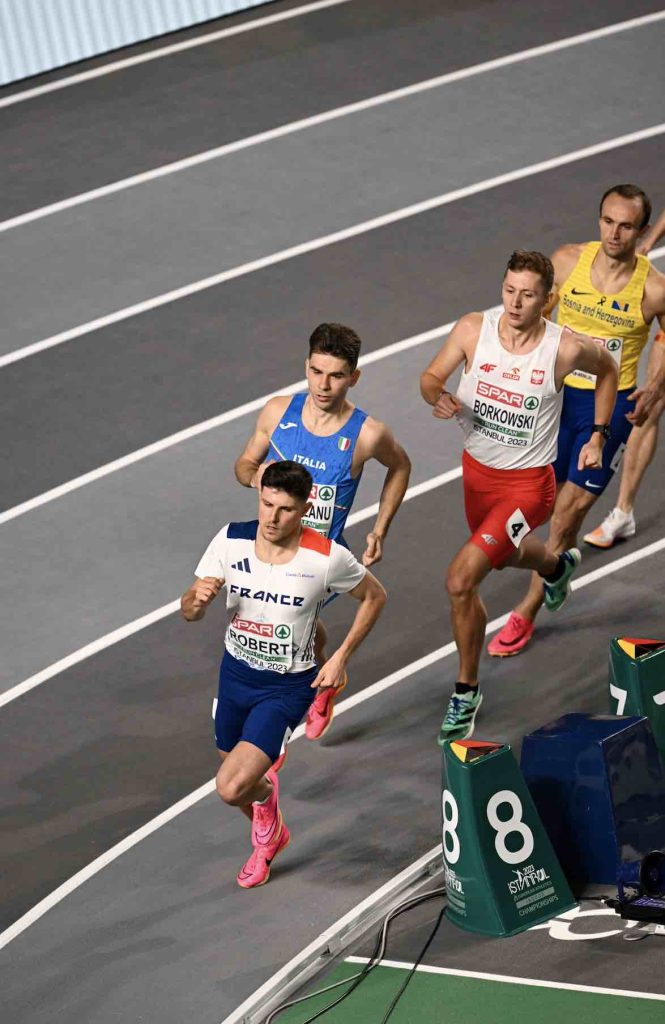 Semi 2, Fast semi-final, Ben Adrian, ESP, 1:46.83, Elliot Crestan, BEL, 1:46.83qSB, Andreas Kramer, SWE, 1:47.11, q, (yellow card), Simone Barontini, ITA, 1:47.13q, Guy Learmouth, GB, 1:47.50q,
Andreas Kramer, SWE went on inside and got a warning; Amel Tuka in heat 1 looked amazing.
Women's 1,500m final,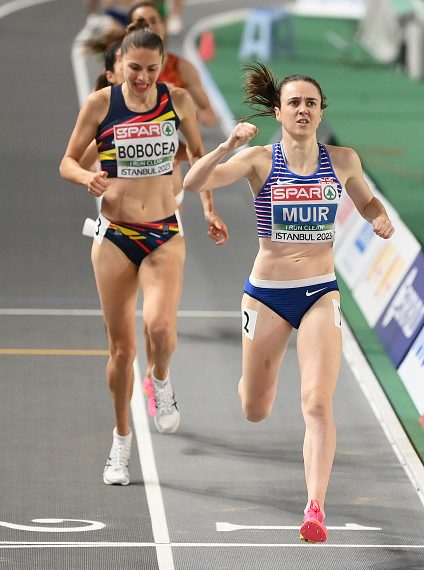 Claudia Bobocea, ROU won her first medal in European championships in a tough race, Leading through 400m in 64.14, and 800m in 2:10; Bobocea led until 1100, when Laura Muir, moving from last to…
CLICK HERE to Read the Full Original Article at runblogrun…