A stellar women's long jump
So often, field events are marginalized at events, but tonight the women's long jump was center-stage, and boy did it deliver. Ivana Vulete, a past World and European Indoor champion, was the first-round leader with 6.76m.  She improved that with 6.79m in round 2.  Jazmin Sawyers had opened with a solid 6.70m. Malaika Mihambo with 6.67m, and Larissa Iapichino, long-jumper, daughter of long-jumper (Fiona May), jumped 6.64m followed by 6.74m. Consecutive fouls for Sawyers and Mihambo stopped their momentum.
In round 4, Vuleta recorded a third high at 6.70m, Sawyers a season's best, but Mihambo found her range and took the lead with 6.83m. Round 5 was the decisive one.  6.91m by Iapichino, matched by Vuleta. Then Jazmin Sawyers produced what she knew was good.  After an interminable wait, 7 meters was registered. 
In the final round, Iapichino jumped long, waited, and hoped – 6.97m, Vuleta produced another 6.90, but it was not enough. Sawyers had the final jump, knowing she had won; it was a respectable 6.84m.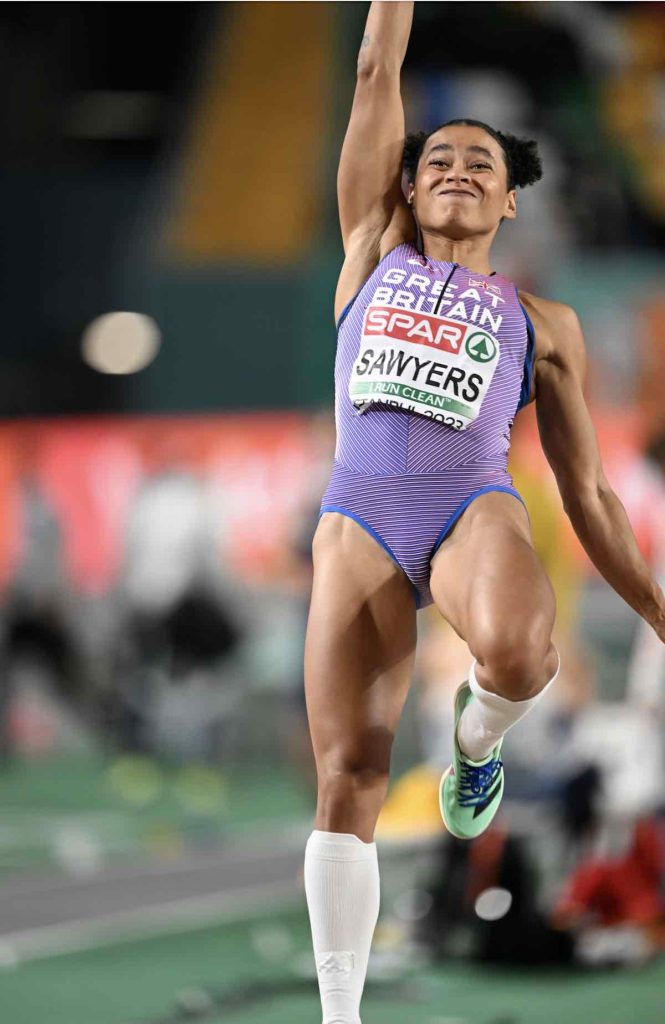 There was a lovely moment when Makaika Mihambo, the mistress of the 7-meter jump, came across to hug Sawyers and welcome her to the club. Kelly Hodgkinson, who had also just won gold at 800, also hugged her.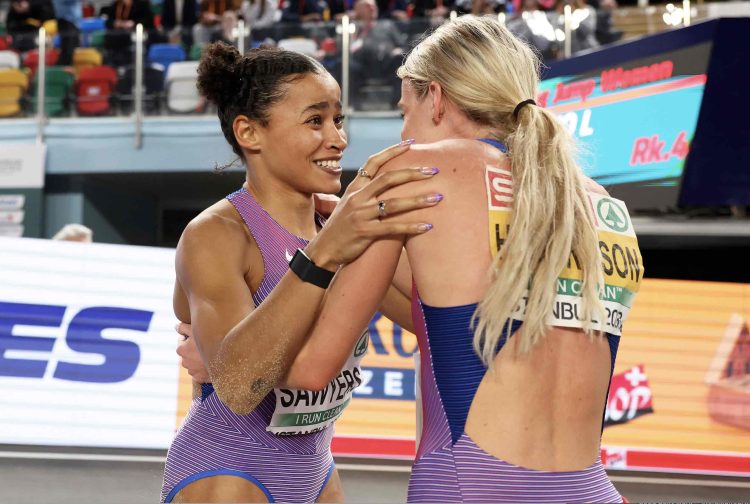 Jazmin joins Shara Proctor and Lorraine Ugen as the British 7m jumpers, and your correspondent was there on each occasion.
Jazmin's reaction was: "It feels like it really, really has been a long time coming. I've never won anything. I am still in shock. I feel like the seven-meter jump has been in me for so long. I have been waiting for these seven meters to come out – forever. It has been so many years that for a bit, you think, 'is it going to come?'.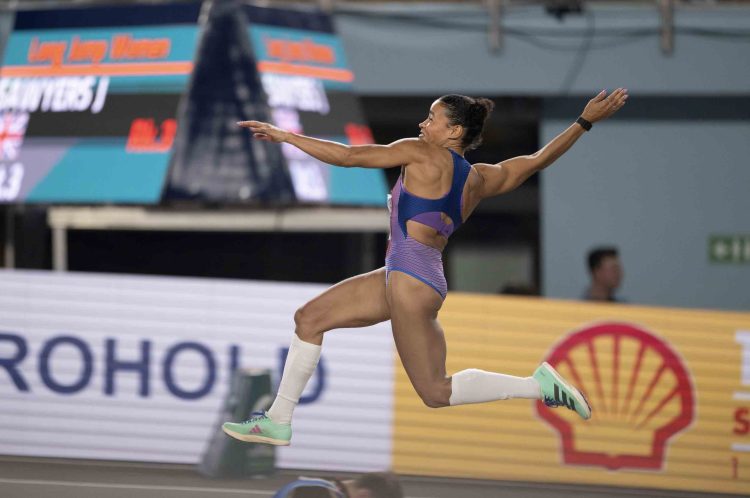 "I jumped, got out of the pit, and was thinking, 'OK, is probably enough to take the lead'. I didn't want to look at it [on the screen] and get too excited because it can look further than it is; it can look less than it is. I just didn't want to look. I was looking at the scoreboard and thinking, 'is it a foul?' because…
CLICK HERE to Read the Full Original Article at runblogrun…