Darren Ritchie explains why this month's England Athletics International Jumps and Throws Conference could help give you an edge over your fellow competitors
We often talk about fine margins in sport, but for field athletes the difference between success and disappointment can be as agonising as the thickness of a fingernail. Great Britain and England long jumper Jazmin Sawyers knows this better than most.
After what must have seemed like years of missed opportunities to top the podium at a major championship, she finally got that much-deserved gold medal around her neck on Sunday night in Istanbul.
With a world-leading clearance of seven metres – a landmark distance for a long jumper – the 28-year-old won a stunning long jump competition at the European Indoor Championships for Great Britain and Northern Ireland.
If ever there was an athlete who encapsulates drive, determination, and a 'never give up' attitude towards her craft, it's Jaz.
Her comment of: "I've never won anything!" when she spoke to the media after the competition, coupled with her stunned reaction and infectious smile also speak volumes of her as a fabulous human being.
Prior to the weekend, Jaz has won two European medals outdoors and competed at Commonwealth Games and Olympic Games.
Throughout her career Jaz has demonstrated that she has the talent and ability to mix it with the best, but may have felt prior to these Indoor Championships, that golden moment would never come.
Now that it has, she also said to the media out in Turkey: "I just want more of it."
And knowing Jaz, I wouldn't bet against her topping more podiums in the future!
Her coach Aston Moore, a legend in his own right, will be in attendance at our International Jumps and Throws Conference, part of European Athletics Coaching Summit Series 2023.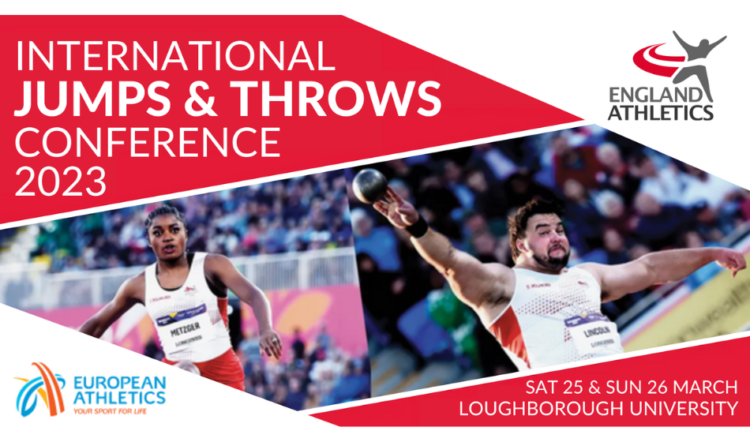 What an amazing opportunity for those in attendance at Loughborough University over the weekend of March 25-26 to learn alongside and network with Aston.
Furthermore, presenting at our conference is Yannick Tregaro, who coaches Thobias Montler from Sweden, who came second in the men's long jump at the European Indoor Championships with 8.19m.
And if that wasn't enough, also speaking at our conference is Paulo Reis who coaches the winner of the women's shot at the European Indoor Championships, Portugal's Auriol Dongmo.
Across the conference, we have an amazing line-up of elite-level coaches, strength and conditioning…
CLICK HERE to Read the Full Original Article at AW…