Action from the Inverness Half Marathon last year with some of those in leading group back racing this weekend (photo via Inverness Half)
By Fraser Clyne
Inverness Half Marathon website
Hamish Hickey may be the rookie in the pack – but none of the other elite runners taking part in the Scottish Half Marathon Champs in Inverness is likely to underestimate the Central AC athlete.
The Inverness Half Marathon, now in its 38th year, hosts the Scottish championships for the first time and with North District medals up for grabs as well has attracted a top-class field.
Hickey has enjoyed success over much shorter distances in recent years, most recently landing bronze at the Lindsays National XC, but this will be his first serious attempt at a half marathon.
'I actually took part in the Inverness race when I was 17, but that can't really be counted,' said the 22-year-old from Strathpepper.
'I ran 78 minute so hopefully on Sunday I'll be able to improve on that by a fair amount.
'It will be good to try something different. All the other guys are experienced at this distance and I'm not, so it will be very interesting.
'My plan is to go out at whatever pace they set. So, if it's 64 minutes  pace, I'll go with that, or if it's slower I'll stick to whatever they do.
'Once we get beyond 10k I'll be into new territory, and although I haven't done any specific half marathon training, I've done long runs over the winter and have strength from cross country. Hopefully I can challenge at the front.'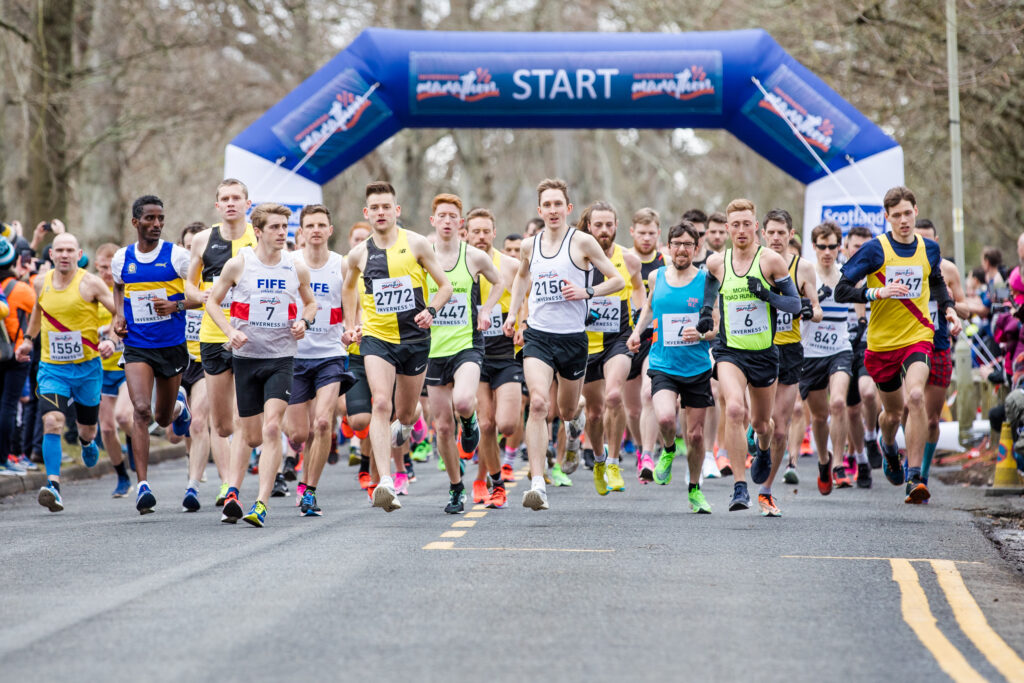 Action from the start of the race last year (photo via Inverness Half)
Hickey's rivals include Elgin-based Lachlan Oates (Shettleston Harriers), who made an impressive half marathon debut when winning the Fraserburgh race last November, recording 66:22 in far from ideal conditions.
Fraser Stewart (Cambuslang Harriers), who was third at Inverness last year in 66:40, and James Donald (Dundee Hawkhill Harriers), who has a best time of 65:27 from the 2020 Antrim Coast half marathon, are others expected to be battling for the coveted national medals.
Another possible contender for honours is Rob Sinclair (Highland Hill Runners), who is better known on the ultra distance trail running scene. Moray's Kenny Wilson should also be among the front runners.
There's also the intriguing prospect of seeing how Aberdeen AAC's Michael Ferguson and Myles Edwards fare when making their…
CLICK HERE to Read the Full Original Article at Scottish Athletics…