(NOTE Report subject to further updates on Sunday)
The Young Athletes Road Races headed to East Lothian for the first time with runners facing courses within the East Fortune closed racing circuit – where they have been waving the chequered flag since 1971, apparently.
And there was no flagging for our host club as Team East Lothian sped away to two of the six individual titles on a good day of racing by youngsters at our clubs.
In fact, Team East Lothian won the opening race in the U13 Girls category thanks to a win for Cerys Wright and closed out the programme with a win for Corey Campbell on the 'home tarmac' of East Fortune.
In between, there were excellent title wins for Rhuairdh Laing (VP -Glasgow) in the U13 Boys race; Zara Redmond (Kilbarchan AAC) in the U15 Girls race; Tristan Robin (Giffnock North) in the U15 Boys race and Caitlyn Heggie (Ross County AC) in the U17 Women's race.
In the U17 and U15 races, athlete were competing for top four places to ensure selection for the London Mini Marathon coming up April. There are two further discretionary selections for four teams of six athletes to represent Scotland.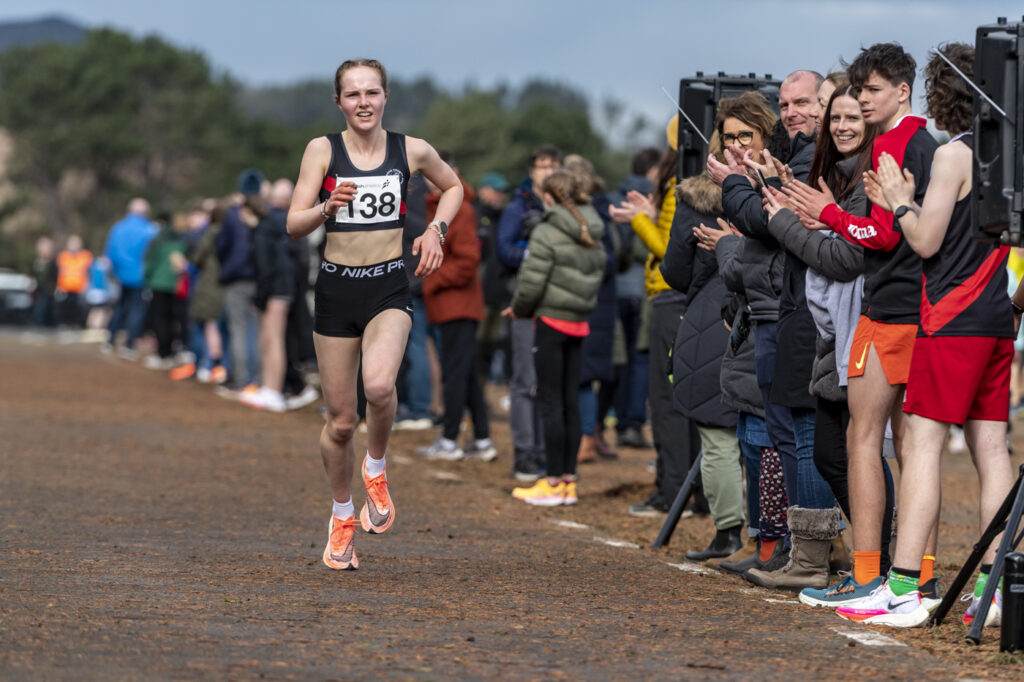 Caitlyn Heggie on her way to another Scottish title success at East Fortune (photo by Bobby Gavin)
'The way the London Marathon has moved dates, I have been twice already at U17 level,' said Corey Campbell.
'I was fourth one year and then second the last time so I am really looking forward to another crack at it. There will be strong opposition from a couple of the English lads, however.
'It's always fun to do and great to represent Scotland. But they have cut the distance a bit.'
Corey was sub 15 minutes for the 5k (approx.) course at 14:55 and was home 27 seconds ahead of silver medallist Jamie Connor (East Kilbride AC) with Luke Lindsay (Kilbarchan AAC) a further three seconds back.
Caitlyn, for her part, was an impressive winner too with a margin of 19 seconds with Millie McClelland-Brooks in second – a repeat of their outcome at Falkirk in the Lindsays National XC. Fife AC's Katie Sandilands took third.
We are pleased to report the Giffnock athlete who suffered two painful falls in the closing stages of this race was quickly given First Aid attention at the course and recovered (NOTE: for this reason, our YouTube footage of the U17 Women's race has been curtailed).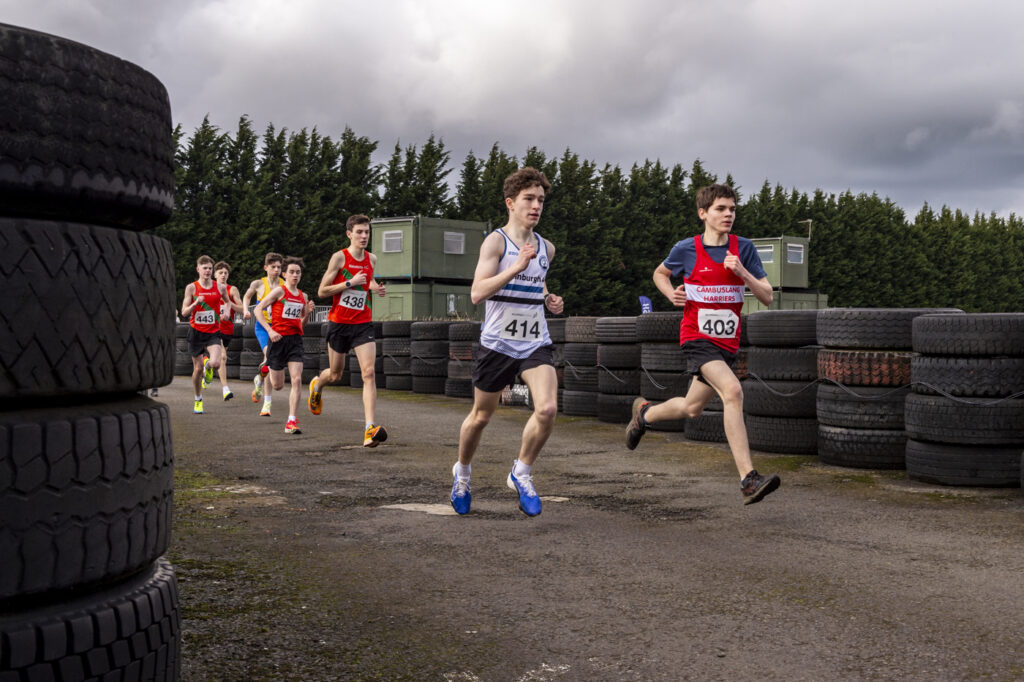 There was a faller early in the U15 Boys race but the Ross…
CLICK HERE to Read the Full Original Article at Scottish Athletics…