This is the preview of the 2023 Kip Keino Classic, which will be held in Nairobi, Kenya on May 13, 2023. This piece is by Justin Lagat, our senior writer for Kenya. 
Stars from the US, Jamaica, Canada, Ukraine, Poland, South Africa, Botswana, Uganda, Ethiopia and Poland, among other countries, have landed in the capital city of Kenya to prepare for what promises to be the best-ever fourth edition of the Kip Keino Classic Continental Tour Gold.
On her way here, Jamaica's sprint superstar came through Paris to pick up her Laureus Sportswoman of the Year Award. Fraser-Pryce, the reigning World 100m, will open her outdoor season in Nairobi on Saturday, the same place where she ran a world-leading time of 10.67 for her first 100m race last year. After that, she would run the exact time in three other meets, another world-leading time of 10.62 in Monaco, and six other sub-11 second times in what was arguably her best year.
The 36-year-old hasn't raced since last September but feels ready to run a good time.
"I am feeling good, to be honest. But no two years are the same. Whatever things you correct in training or whatever you are working on, if you come and execute all those things, it will all come together. I hope to build on the moments and experiences that I had last year into this year," she told reporters at the airport as she landed in the country.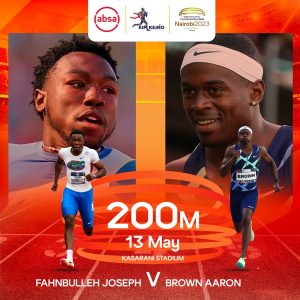 Canada's 4x100m reigning world champions will feature in the men's 100m and 200m events. Jerome Blake will be in the 100m event, while Aaron Brown will be in the men's 200m.
USA's Sha'Carri Richardson, who just ran a world-leading time of 10.76 for the 100m in Doha, will compete in the women's 200m. In addition, 24-year-old Twanisha Terry, the reigning world 4x100m champion and winner of last month's Continental Tour Gold meet in Botswana, and 26-year-old Olympic silver medalist Teahna Daniels will be in the 100m event.
The men from the US are also represented in the 100m/200m events. Kenneth Bednarek and Marvin Bracy-Williams will run against Kenya's Ferdinand Omanyala in the 100m, while Kyree King will be in the 200m event.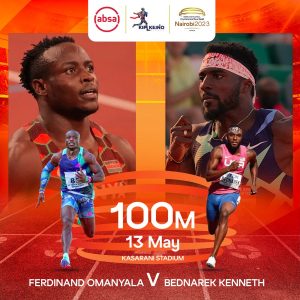 Ukraine is well represented in the women's High Jump competition, with four athletes participating. They are led by two-time world silver medalist…
CLICK HERE to Read the Full Original Article at runblogrun…