The Kip Keino Classic delivered on so many levels. First, the crowd, standing room only, was just at 60,000. Second, great performances from the 68 local athletes and impressive performances from the 200 global athletes. The Kip Keino Classic, now in its fourth year, is building on it success, and special thanks to Justin Lagat, who covered the presser and meet LIve; Deji Ogeyingbo wrote the social media for RunBlogRun. 
Six world leads at the Kip Keino Classic Continental Tour Gold Meeting.
Six world-leading performances and other amazing competitions in the day were enough to thrill the charged crowds at the Moi International Sports Centre, Kasarani Stadium, and provide them with memorable moments to keep and cherish. This was arguably the best-ever edition of the Kip Keino Classic meet.
Perhaps, seven would have been the total number of the world-leading performances at the fourth edition of the Continental Tour Gold event in Nairobi had Jamaica's Shelly-Ann Fraser-Pryce not suffered discomfort during her warm-up on Thursday and left the country immediately to seek treatment.
The man of the moment was Kenya's Ferdinand Omanyala, who remained true to his word that he was not going to lose a 100m race this year. The crowds had to be requested for silence a number of times to enable the starter to start the highly anticipated event of the evening. In a climax to a great meet, Omanyala produced a new world-leading time of 9.84. The wind gauge worked well this time, and the wind was legal at – 0.5m/s. Second place went to USA's Kenneth Bednarek, who ran a seasonal best of 9.98 ahead of fellow countryman Marvin Bracy-Williams, who also registered a seasonal best time of 10.03.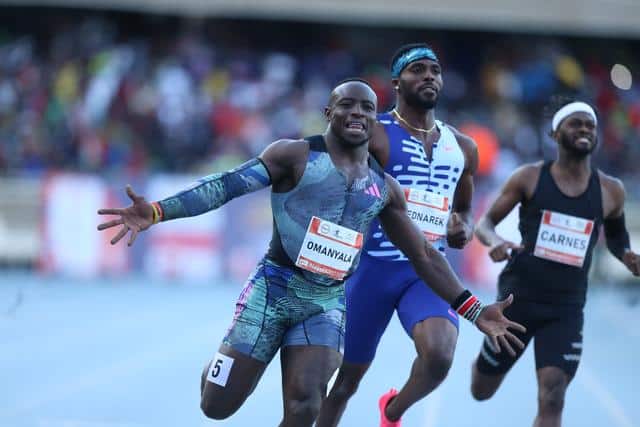 In another sensational race, Emmanuel Wanyonyi opened his outdoor season in the men's 800m race with a world-leading personal best and meeting record time of 1:43.32. Wycliffe Kinyamal was a close second in 1:43.66, while Timothy Cheruiyot finished third in 1:44.99.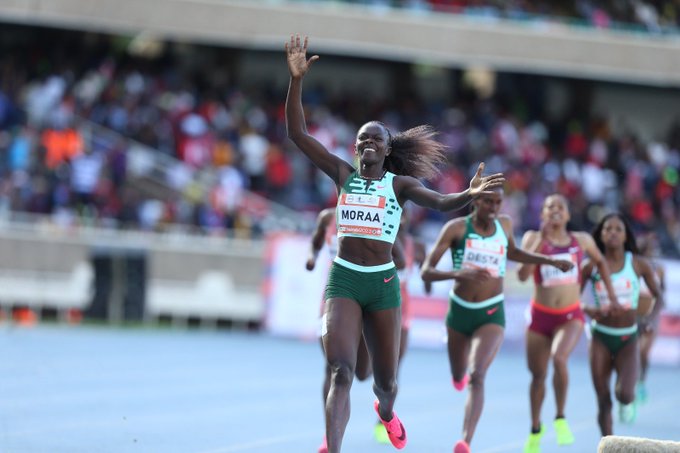 In the men's 1500m, Reynold Cheruiyot ran a world-leading 3:32.01 -at altitude- to upset Abel Kipsang, the World Indoor bronze medallist and African Champion, who finished in second in 3:32.70 as…
CLICK HERE to Read the Full Original Article at runblogrun…