Agony and heartache are the fuel for Ta Lou in her journey to sprint-royalty  
It felt like a throwback to darker days when Marie Josee Ta Lou, wan and downcast, finished seventh in the final of the world athletics championships in Eugene in 2022. For the last five years, the Ivorian had made a habit of being a bone in the throat of the Jamaicans in major finals. This time though, she faded into oblivion. The tag nearly woman followed suit, and it stuck, mainly because she couldn't shake off the might of the likes of Shelly-Ann Fraser-Pryce and Elaine Thompson-Herah when it matters most. 
So, when she blasted to a season's best of 10.78s in Clermont, Florida, last Sunday, Ta Lou's feat wasn't immediately out in the news.  She doesn't enjoy the sort of allure and media appeal that follows the likes of Fraser-Pryce and, more recently Sha'Carri Richardson. Expectedly so, considering she just goes about delivering the goods when it matters most. The time, though, shot her to number two in this year's ranking in the women's 100, forcing the stakeholders to take her seriously. 
Not that she's entirely seen as an afterthought, but for an athlete that boasts the collections of laurels bagged in her kitty, there should be a level of respect that comes with it. Multiple African Champion, two-time silver medallist in the world championships, multiple wins in the Diamond League circuit, and a Personal Best of 10.72s- a time that puts her joint seventh of all time.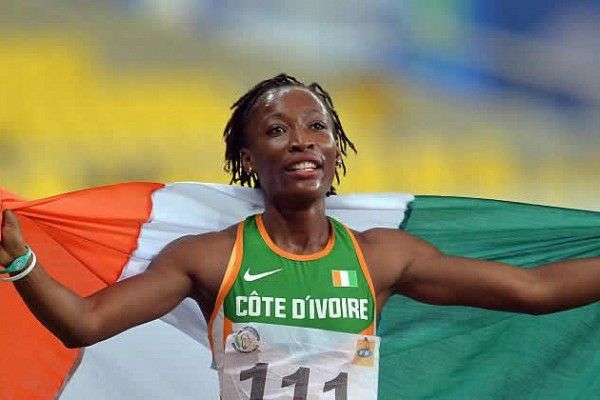 Not that it's about the numbers; Ta Lou is almost the anti-stat, the runner who can't be measured or so easily deciphered. Agony and injuries in her thirteen-year journey are what make her story all the more riveting. The behind-the-scenes struggle from her Personal life to injuries on the track has molded her into the freak of an athlete that she is. 
The truth is, at first glance, Ta Lou doesn't look like a great athlete. She didn't bag all the big endorsement deals nor hug the headlines when things did or didn't go her way. But her running did when it was supposed to. And when she was supposed to retreat and reflect, it did that too. 
Due to the lack of structure in her home country Cote D' Ivoire, her route to the top has been unconventional. Ta Lou didn't get the chance to race as a Youth or Junior athlete. How can she when she was…
CLICK HERE to Read the Full Original Article at runblogrun…