The Frank Shorter Track Classic in Boulder, Colorado, is a track meet honoring one of America's greatest-ever distance athletes,  Frank Shorter.
"Every year we will celebrate Frank's career, his devotion to the sport of running, and promotion of health and fitness in the town of Boulder, Colorado, where he spent a lot of time during his running career," said meet director Lee Troop.
 Troop also has honored many of the local running legends since 2018 with an annual commemorative medal designed in honor of that person.
One might say this year's honoree, Kara Goucher, has come full circle in the town where her excellence began.
And the 2-time Olympian seems to have no greater fan than Frank Shorter himself!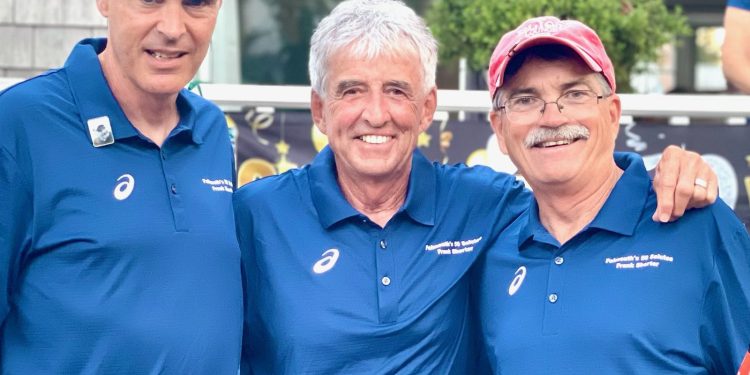 "I think Kara is emblematic of the times in which she competed," said the 1972 Olympic Marathon Gold medalist and one of the initiators of "The Running Boom".
"Kara was part of an era after Joan Samuelson, Bill Rodgers & I were in who, along with other runners out there like Deena Kastor, kept the Sport going but also stayed around and gave back, not just for profit, but also to fight for what she's believed in."
The last few years, no doubt, have been both tough and liberating for Goucher, culminating in her best-selling book, "The Longest Race", a blunt, emotional autobiography in which Kara held nothing back, going from her childhood right up to her current situations.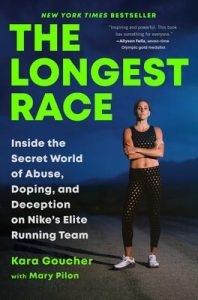 "She's very courageous,"  said Shorter, who also praised the steadfastness of her husband, Adam, throughout the challenging times. "She's taken on big political & economic forces and never bowed down and yet has also turned all that effort into helping and giving back."
Shorter's feelings on Goucher nowadays being a broadcaster for the Sport and its events also drew great praise.
"She really is a good broadcaster," said Shorter, who, since 1973, is no stranger to the broadcast booth himself.
"When she comments on races, you can tell she's done her homework and has the ability to "read the room," so to speak….she has that ability as a world-class runner to put herself into the race and explain to the audience the factors which the runners are contending with."
It's always nice to be recognized, but it does mean more when it's from a community who has…
CLICK HERE to Read the Full Original Article at runblogrun…