Scotland top the podium in the Men's 4x100m Relay at Cardiff
Scotland's next generation of young athletes headed for Cardiff for the Welsh U20 International.
And there were some top performances as the team delivered no fewer than 11 event wins including a Scottish U20 Record for our Men's 4x100m quartet.
Well done to all the athletes involved and their families, coaches and clubs. We also thank our volunteer staff members who made the trip to Wales.
Let's start with that new relay Record at 40.69. It's the third time this summer our U20 Men have improved the 4x100m time and the team on this occasion featured
Rory Voss, Dean Patterson, Euan Cunningham and Rory Brogan.
There was an excellent win, too, for our Mixed Relay team in the 4x400m in Wales with 3:31.00 – which we believe is a Scottish Best.
Well done to Omar Bajo, Ben Heron, Holly Ovens and Abbi MacLeod.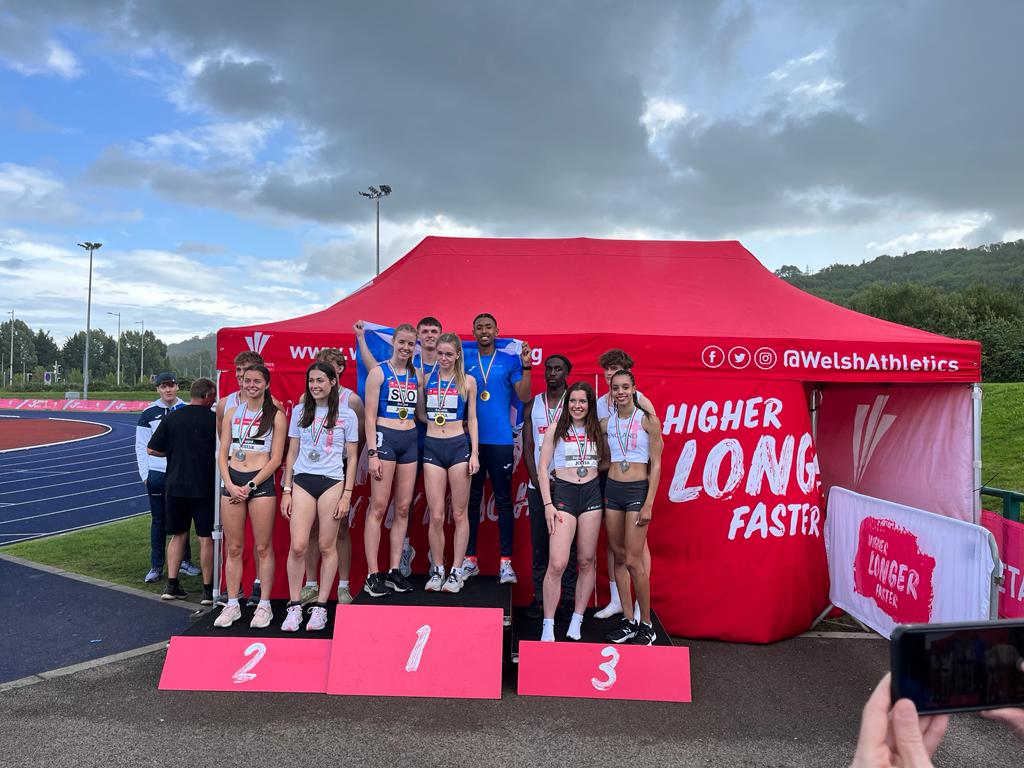 Individual event winners were as follows:
Hannah Ryding 1500 4:27.35
Rory Voss 100m 11.00
Holly Ovens 800m 2:17.45
Matilda Brockley TJ 11.55
Meghan Porterfield DT 43.73m
Cameron Forbes HJ 2.03m
Dean Patterson 200m 21.45
Dawn Russell Javelin 44.53m
Oliver Patton 2k S/C 6:03.18
There were Personal Bests as follows:
Ben Heron 400m H 53.12; Louis Whyte LJ 7.09m (+2.4) so not PB; Anastasia Cotorobai 400m H 63.19 ; Omar Bajo 400m 48.11; Logan Mitchell DT 42.24m;  Ruth Walsh 2k S/C 7:14.14
With thanks to Leslie Roy and Mark Pollard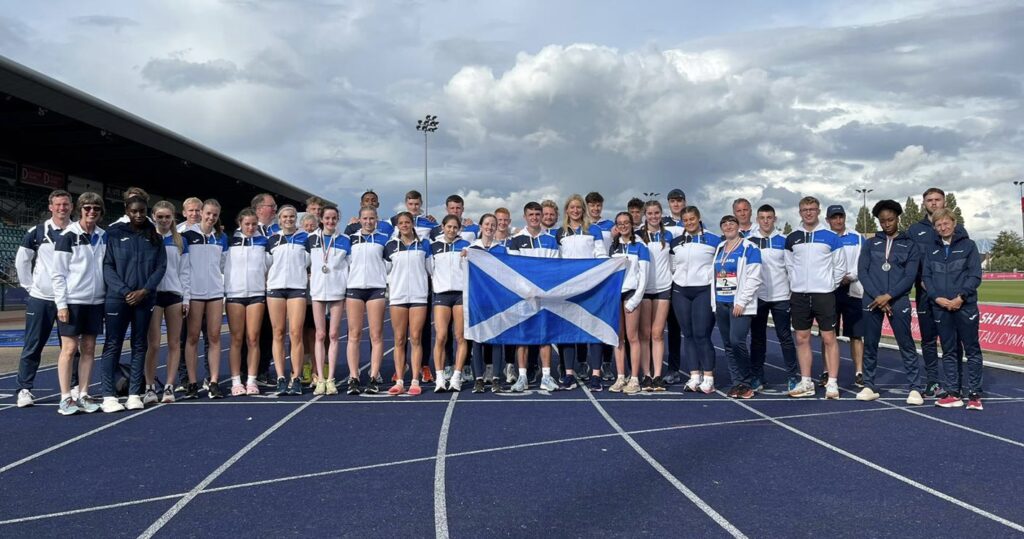 Tags:
Cardiff, U20 Welsh International, Wales
CLICK HERE to Read the Full Original Article at Scottish Athletics…