By Phil Mestecky
Top U17 and U20 hill-runners from across the British Isles will descend on Peebles on Sunday for the annual Junior Home International.
Strong teams from England, Ireland, Northern Ireland and Wales are expected to take on the hosts over a tough but runnable course on Cademuir Hill.
The U17s can look forward to 3.8km with 180m of ascent while the U20s face 5.9km and 275m of ascent.
If extra incentive were needed, the event also plays host to the British Junior Mountain Running Championships, so the fastest runners on the day in their respective categories will take the title of British Champion home with them too.
The races start at 10.30am with the U17W and the U20M race is the last off at 12.15pm. Entry fee is £5 on the day. This is a British Championship event and an open race so anyone born between 2004 and 2008 can enter it.
Scotland Teams
U17M
Kieran Hardie (Harmeny  AC) ; Struan Gatherer (Perth Strathtay Harriers); Rowan Taylor (Lasswade); James Wotherspoon (Harmeny  AC)
U17W
Katie Meek (Inverness Harriers); Kirsty Rankine (Gala Harriers); Jessica Taylor (Edinburgh AC); Ruth Walsh (Giffnock North AC)
U20M
Jonathon Downey (Kilmarnock Harriers); Thomas Hilton (Moorfoot Runners); Harris Pagett, (Strathearn Harriers); Angus Wright (Team East Lothian)
U20W
Rachel Giffen (Springburn Harriers); Esme Dougall (Giffnock North); Natasha Myles (Strathearn Harriers); Isla Paterson (Gala Harriers)
The Scotland teams will be very familiar with the terrain having recently raced here at Cademuir last month in the trials.
On that occasion, Rowan Taylor won the race outright from U20s Tom Hilton and Angus Wright.
For the women, Rachel Giffen was top Scot with Isla Paterson not far behind, while Katie Meek led home Kirsty Rankine in the U17 race.
Isla, Jessica, Katie, Rowan and Tom can also all draw on their recent experience competing for Scotland at the International Youth Cup in Annecy back in May where they all learned a lot and acquitted themselves well.
Good luck to all the runners and especially Natasha and Rachel on their Scotland debuts.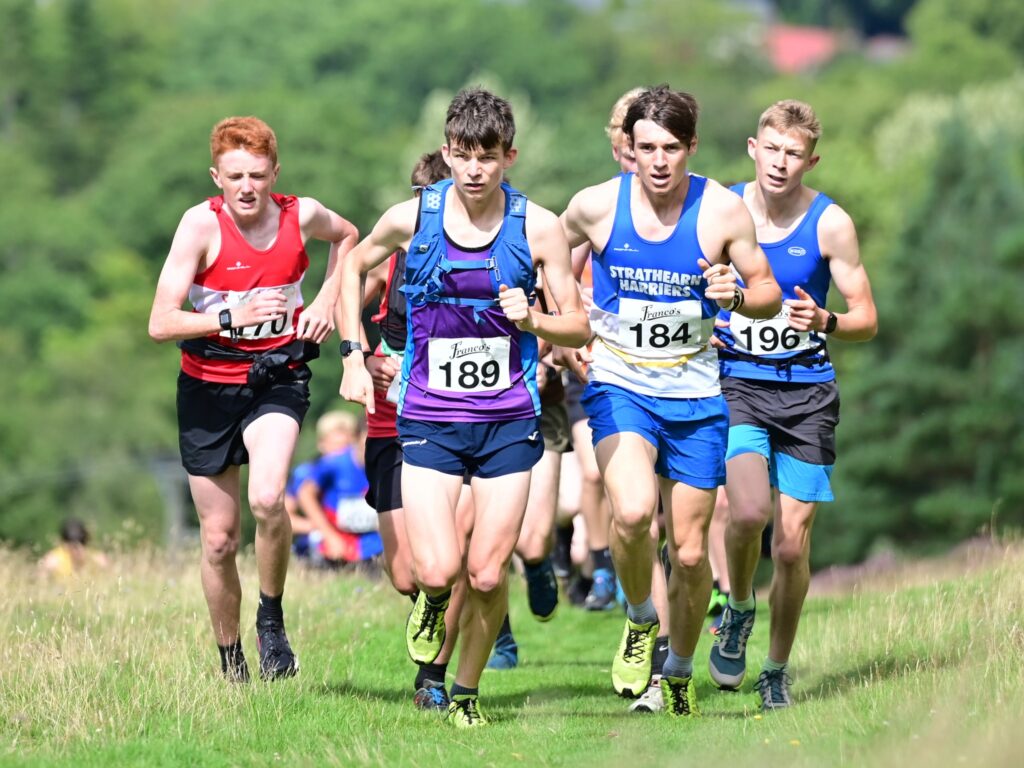 Alongside, the runners competing for their country, there will also be district events at this year's race.
In the U20s, a combined Scottish Districts team will take on the North of England while, at U17 level, it's a straight shootout between East and West.
Scottish Districts U20s
Zico Field (Gala Harriers – EAST); Calum Hannah (Ayr…
CLICK HERE to Read the Full Original Article at Scottish Athletics…