Ben Sandilands celebrates his World title win in Paris back in July (photo by Pamela Robson)
British Athletics website announcement story
Scotland's strong Para athletics cohort has been reflected in the latest Paralympic World Class Programme.
British Athletics have announced a 41-strong group to receive support for the coming year heading into the World Champs next summer and the Paralympics in Paris.
And we are delighted to have seven athletes within the three bands in the Paralympic WCP.
It means the Scottish representation on the British-wide programme sits at around 17 percent which is a huge compliment to our athletes, coaches and clubs.
We firmly congratulate the athletes involved and their families, coaches and clubs and being at the level to merit places on the Para WCP.
World title winners Samantha Kinghorn and Ben Sandilands are joined in the Parlaympic Podium level by Maria Lyle and Owen Miller.
Derek Rae and Melanie Woods are named in the Paralympic Potential category while the group of Paralympic Confirmation athletes includes Steven Stone of Falkirk Victoria Harriers.
The Paralympic WCP is UK Sport's National Lottery funded initiative supporting the delivery of success at the Paralympic Games and other major Championships.
The next major events on the Para calendar are Kobe 2024 (World Para Athletics Championships – 17-25 May) and Paris 2024 (Paralympic Games – 30 August-8 September).
Smanatha Kinghorn and Melanie Woods competed for Team Scotland at the 2022 Commonwealth Games in Birmingham (photo by Bobby Gavin)
UK Athletics WCP Athletes for 203-24 – Scottish cohort
Paralympic Podium:
Sammi Kinghorn (Rodger Harkins, Red Star)
Maria Lyle (Joe McDonnell, Team East Lothian)
Owen Miller (Steven Doig, Fife AC)
Ben Sandilands (Steven Doig, Fife AC)
Paralympic Podium Potential:
Derek Rae (Steve Doig, Fife AC)
Melanie Woods (Rodger Harkins, Red Star)
Paralympic Confirmation:
Steven Stone (Gary Manson, Forth Valley Flyers)
A further Paralympic WCP selection meeting will be held in January 2024 to consider marathon road athletes following the Autumn major marathon series.
The Paralympic WCP is split into several levels reflecting the actual and potential performance development levels of athletes: Podium, Podium Potential, and Confirmation.
Athletes are nominated for the WCP to further the aim of UK Athletics to win medals at the 2024 and/or 2028 Paralympic Games.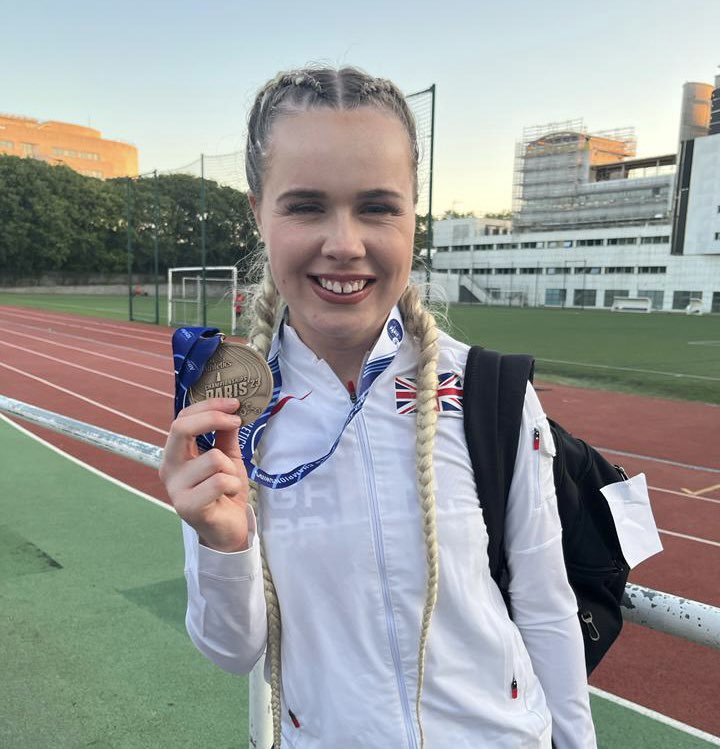 Maria…
CLICK HERE to Read the Full Original Article at Scottish Athletics…