In-form Brit could break the one hour barrier on fast course in Denmark this weekend
Emile Cairess leads the British challenge at the Copenhagen Half-Marathon on Sunday (Sept 17) with the one-hour barrier in his sights.
His PB of 60:32 from Valencia last year places him No.4 on the UK rankings with only one Brit having broken 60 minutes in the past – Mo Farah with 59:07 on the record ineligible Great North Run course and the UK record of 59:32 at the Lisbon Half.
Cairess won silver behind Jakob Ingebrigtsen at the European Cross-Country Championships last December and then ran 2:08:07 on his marathon debut in London in April.
He has raced lightly this summer but is entering a busy autumn period with Copenhagen followed by another half-marathon in Valencia on October 22.
Fellow Brits in Copenhagen include Lily Partridge, Phily Bowden, Mhairi Maclennan and Ellis Cross, with the Mahamed brothers – Zak and Mahamed – pacing the elite men.
The event grew out of the 2014 World Half-Marathon Championships and is now in its ninth edition. Such is its success the World Athletics Gold Level event has also been chosen to host the 2026 World Road Running Championships too.
In addition, Cairess has picked a good course as last year the top 15 men broke 60 minutes.
Leading entries on Sunday include Kennedy Kimutai, a 58:28 man from Kenya, plus fellow Kenyan Bernard Kiprop Koech, the Hamburg Marathon winner this year in 2:04:09.
Look out too for Bravin Kiprop and Richard Yator Kimunyan of Kenya plus 19-year-old Ethiopian Boki Diriba, whereas Henrik Ingebrigtsen of Norway makes his half-marathon debut.
The women's field is led by 65:41 runner Hawi Feysa and 65:46 runner Bosena Mulate of Ethiopia plus Gladys Chepkurui of Kenya, who has a best of 65:46.
Other contenders include European cross-country champion Karoline Bjerkeli Grøvdal of Norway.
The race starts at 11.15am local time and is shown live on Eurosport and Discovery+ in addition to the CPH Half app. For more info, see here.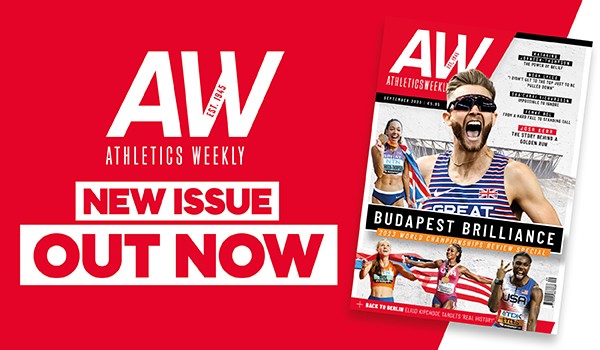 » Special offer – buy our World Champs review issue for only £1 here
CLICK HERE to Read the Full Original Article at AW…