Photo via the club
West End Road Runners club website
The start of the Lindsays Cross Country Season is only ten days away.
Rhona Proctor (aka The Boat), of West End Road Runners, is among hundreds and hundreds of athletes at our clubs who loves the discipline and can't wait for the season ahead.
Rhona loves it so much she wrote a blog about it. And, as our Annual General Meeting looms large this coming Saturday (join us online), she also recommends you pay your Scottish Athletics membership.
Don't just take our word for it, read on . . .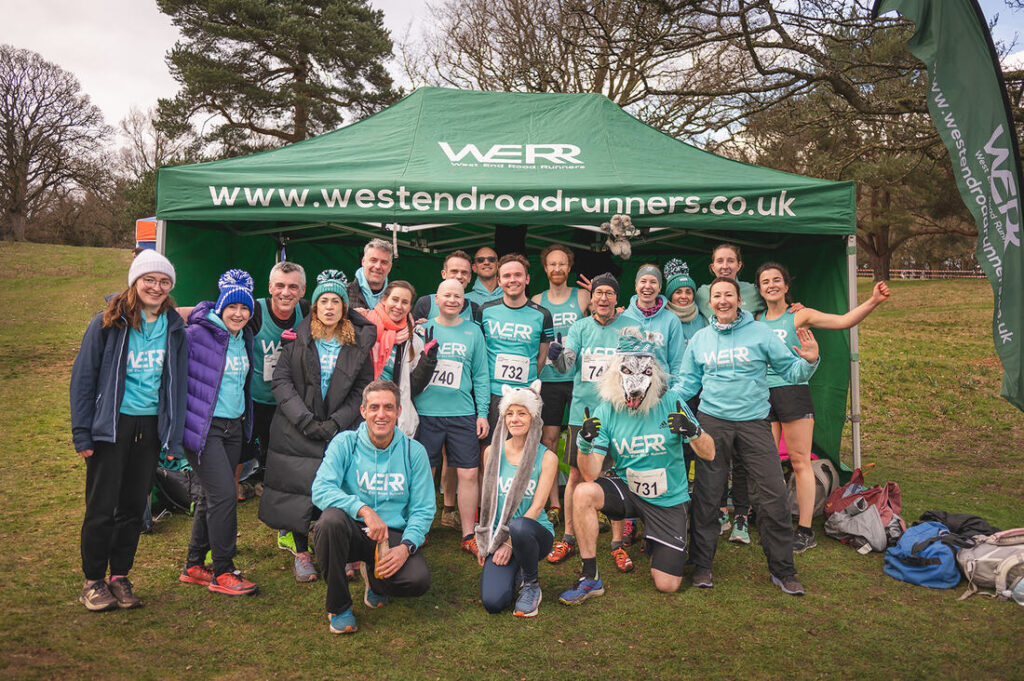 By Rhona Proctor
I LOVE cross country.
And, you will too… once you've given it a try! Just look how happy we all look… Allen is smiling under that wolf mask, I promise!
Cross country is hands down my second (😂) favourite type of running . . . and No, my first favourite isn't 'every other type of running combined except cross country'. My favourite is marathon running.
But whereas marathons aren't for everyone, cross country most definitely is . . . everyone who's signed up to Scottish Athletics, that is. You need to be a member to compete at cross country events and membership is a bargainous £22 (for a Senior).
Membership also gives you a small discount at other running events throughout the year, so if you enter as many races as WERR legend Davy Roberts it'll be paying for itself in no time!
You'll also (probably) need spikes . . . some people run cross country in trail shoes but spikes definitely help you grip the ground better.
If you're anything like me, you'll take any help you can get if it keeps you upright. Not of course that people always stay upright at cross country – but don't let potentially face-planting in a field in Falkirk put you off!
So, back to that inclusive appeal of cross country. Events range from small local meets with our friends from other clubs in DAAA, slightly larger west district events, right up to the Lindsays Cross Country Season national events held this year at Cumbernauld, Lanark and Falkirk.
I know these aren't the exotic locations that we see WERR members doing parkruns in every week, but I once did cross country in Johnstone, so it *could* be worse!
Lindsays Cross Country Season: Our list of dates and venues for 2023-24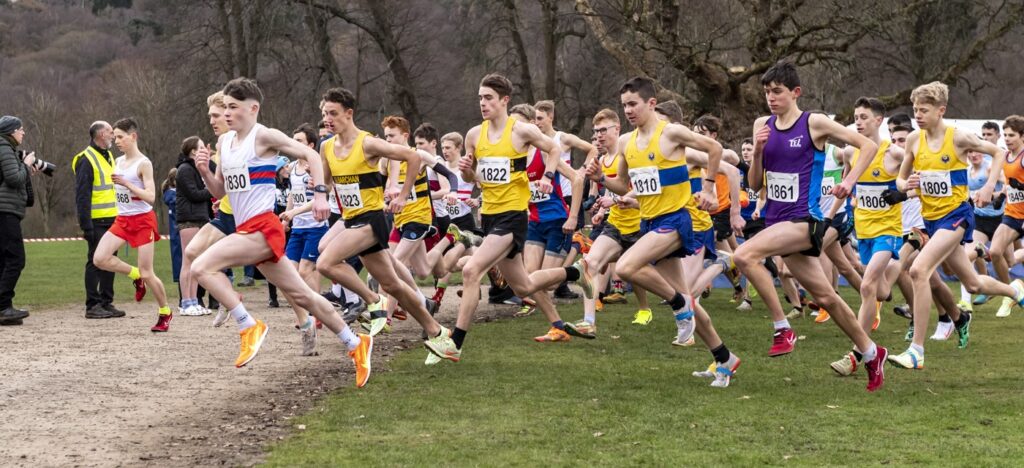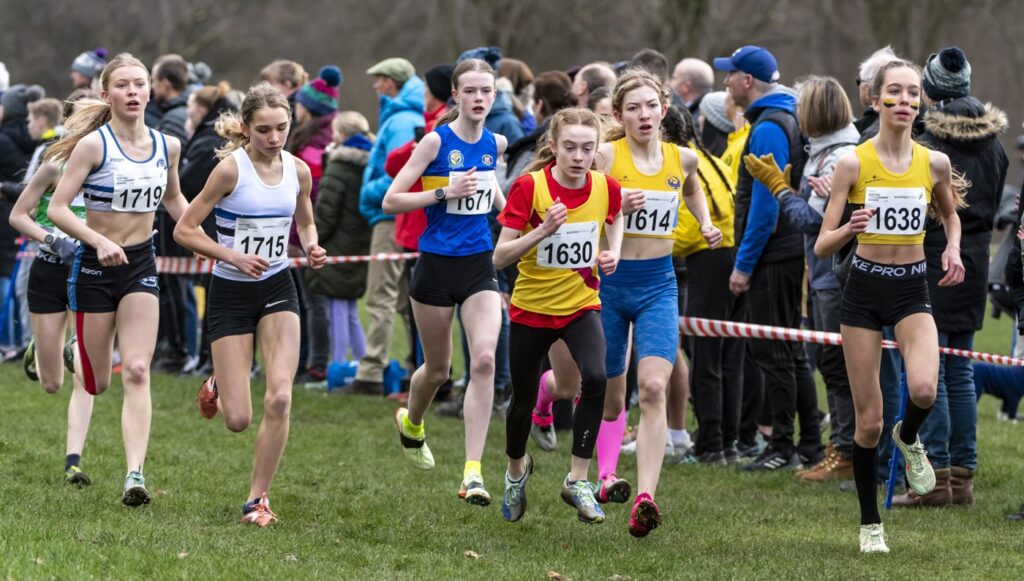 Events are also run over a range of distances i.e. Short Course, (4k)  Relays (4k per leg) and then in February the main event, the Lindsays National XC…
CLICK HERE to Read the Full Original Article at Scottish Athletics…