By Senior Correspondent Marty Ogden, Editing and Graphics by Ron Knapp
After 20 years of educating runners and creating friendships, The Running Academy is merging with Foss Running Camp, who are leaving their home of over 40 years in New Hampshire and coming to Camp Wah Nee in Torrington, CT. The merger provides an excellent opportunity for  Connecticut coaches and athletes to meet over 250 other athletes from all over the Northeast.
The Foss Running Camp will be a one week, overnight cross country camp from August 12th-17th, 2024.
Foss director Kevin Maloney has welcomed TRA long time director, Marty Ogden onto his staff and looks to combine the best of both programs. Foss' staff is composed primarily of high school and college coaches, and collegiate and post-collegiate athletes who bring their love of cross country to the Foss experience. In addition to staff, their guest speakers include some of the best high school and collegiate coaches in New England, as well as regional, national, and Olympic level runners who share their experiences and expertise with our campers.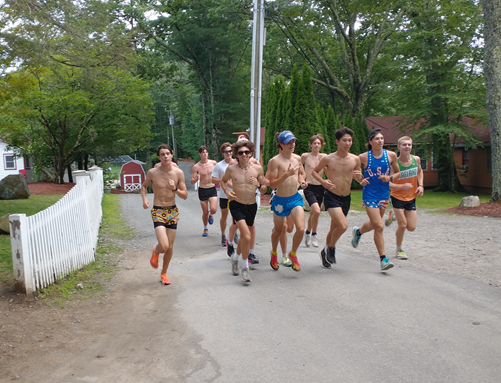 Speakers in the past few years have included 
Northern Arizona University Coach Mike Smith was a staff member and speaker whose teams have won six of the last seven national championships. 
Four time Footlocker finalist and 2008 Olympian Jorge Torres who was a NCAA champion for University of Colorado.
Cathy Schiro O'Brien was a five-time New England XC champion and four-time Footlocker National qualifier who still holds the HS girls record for the marathon at 2:34:24 and went on to represent the US in the 1988 and 1992 Olympic Marathons. 
Lynn Jennings won nine US women's cross-country national championships and three world titles.  She was the bronze medalist at 10,000 meters in the 1992 Olympics
Plus many others…
Of course long-time TRA speakers like Steve McChesney of Newton South, MA and Southern Connecticut's Melissa Stoll will be joining the staff as well.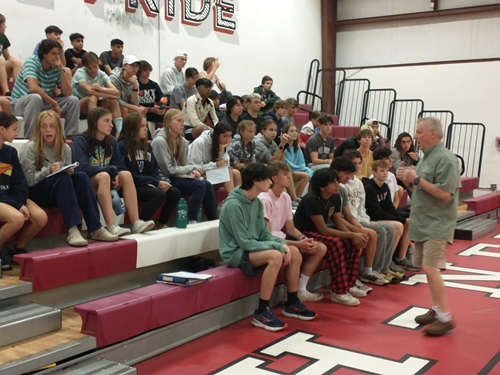 Camp Wah-nee is a premier camp facility, with a lake, a pool, multiple basketball and tennis courts, three large athletic fields, shower facilities in each cabin, a weight room with bikes and elliptical machines and plenty of indoor and outdoor meeting facilities. The canteen offers evening snacks and a foosball table with a place to relax at the end of a long day. 
For more information or to register, go to https://fossrunningcamp.com/ . If you have questions  contact Kevin at kemaloney4@gmail.com or at…
CLICK HERE to Read the Full Original Article at RunnerSpace News…