1. Drew Bosley (Northern Arizona)
Placed 3rd last year for the Lumberjacks after his 13th as a soph. During track, he saw mixed fortunes, starting out roaring with a 13:13.26 and then a Collegiate Record 7:36.42 for 3K. He won Big Sky titles in both and finished 3rd in the NCAA Indoor 5000, 2nd in the 3000. Outdoors he reportedly was injured after a pair of solid early races. He claimed victory in the prestigious Virginia Invitational in September.
2. Ky Robinson (Stanford)
The Australian junior placed just 10th last year but came into his own during the track season, winning a hot weather 5/10K double at the NCAA Championships. In between he placed 23rd at the World Cross County. With bests of 13:11.53 and 27:58.74, he's on the brink of world class. In his first race this fall, he placed 3rd at Virginia.
3. Casey Clinger (BYU)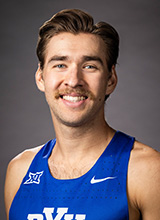 The Cougar senior finished 7th last year after his 8th the year before. He continued to make progress on the track, running 13:17.36 indoors before running 2nd in the NCAA Indoor 5000 and 4th in the 3000. Outdoors, he finished 3rd in the 10,000 (with a PR of 28:01.67 earlier in the season) and 11th in the 5000.
4. Nico Young (Northern Arizona)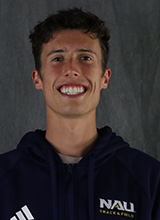 The '22 runner-up, the Big Sky champion didn't race often on the track last year, and closed his season with an 8th in the NCAA 5000. Now a junior, he has a solid summer of training behind him and is hoping to move up.
5. Graham Blanks (Harvard)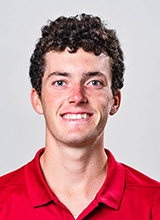 The Crimson's Blanks finished 6th last year after winning the Northeast Region. On the track, he finished 6th in the NCAA 10,000 and came back to be runner-up in the 5000. With a 3:56.63 mile PR and a 13:18.45 in the 5000, he has the speed to be very dangerous.
6. Jackson Sharp (Wisconsin)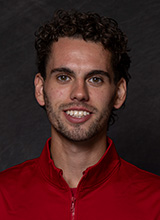 The Badger senior from Australia was only 15th last season at nationals. In track he managed 3rd in the outdoor 5000, then ran a European season wearing his Badger kit in which he scored a PR 3:37.50 at 1500 and just missed his 5000 best of 13:26.56.
7. Alex Maier (Oklahoma State)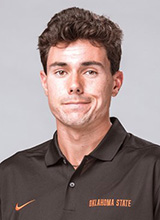 A senior now, Maier placed 5th at nationals last fall. In track he blasted some fast early-season indoor times, 13:11.80 at BU and 7:43.05 at Millrose. He followed that with a 5th in the Indoor 3K, but struggled in Austin's heat to finish 21st in the 10K outdoors. Alongside the Cowboys' new recruits, he could get help from the pack.
8. Denis Kipngetich (Oklahoma State)

A late pick-up by the Cowboys could end up being a major player. The Kenyan frosh surprised many…
CLICK HERE to Read the Full Original Article at Track & Field News…