Cambuslang Harriers duo Dave Thom and Colin Feechan savour success in Italy 
Results – see summaries on Scotstats.net
Scottish Masters athletes have enjoyed much success in recent years and the latest European Masters Champs in Italy were no eception!
We are hearing word of around 25 medals achieved including a number of gold medals in various age categories.
The Scottsh performances also included those that registered as Records or Best at World, British and Scottish level – and we send our warm congratulations to all those who competed at the Eurpepan Masters.
The highlights we are aware of are as follows:
*Colin Feechan of Cambuslang golds in the M65 half marathon and 10k road and 8k XC and 10000m track
*Sara Green of Gala Harriers gold in the W40 half marathon (she beat all comers in all age groups and won the race)
*Paul Forbes of Edinburgh AC gold double in the M65 1500m and 800m and World Record 2:13.74 run at 800m
*Dave Thom gold in the M60 10000m track
*Ian Williamson gold in M40 1500
*Scottish best performances for Chris Upson of Cambuslang (M60 1500), Fiona Davidson of Aberdeen AAC (W50 TJ) and Jacqueline Etherington of Cambuslang (W45 2000m steeplechase).
With thanks to John Lenehan and Arnold Black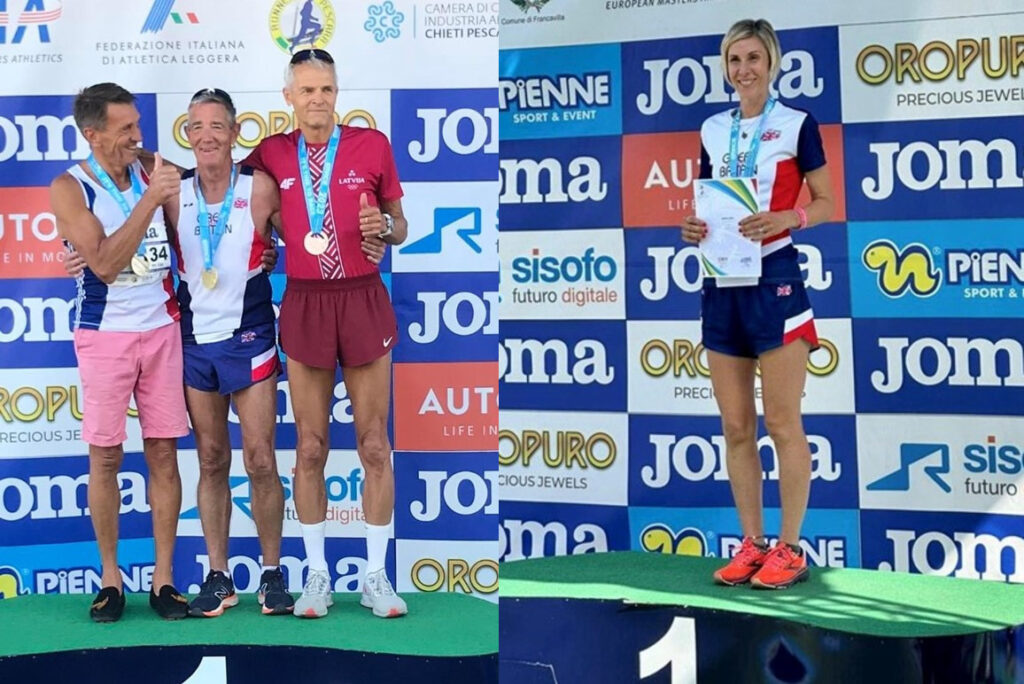 Tags:
Eurpean Masters Champs, Italy
CLICK HERE to Read the Full Original Article at Scottish Athletics…