Buy tickets for the 4J Awards Dinner
scottishathletics are thrilled today to reveal our short-lists for the 4J Athlete of the Year title in five categories.
The 4J Annual Awards Dinner is taking place at the Hilton Hotel in Glasgow on the evening of Saturday 28 October.
It will be an occasion not to be missed and tickets are on sale now online for individuals and for tables.
Eilidh Doyle is our Guest of Honour this year and has highlighted the quality and range of nominations on the lists, which have been prepared by our panels.
Congratulations to all those athletes short-listed and to their families, coaches and clubs.
Athlete of the Year:
Scout Adkin; Neil Gourley; Josh Kerr; Laura Muir; Jemma Reekie
Para Athlete of the Year:
Gavin Drysdale; Samantha Kinghorn; Ben Sandilands
U20 Athlete of the Year:
Caleb McLeod; Dean Patterson; Natasha Phillips
U17 Athlete of the Year:
Millie McClelland-Brooks; Oliver Patton; Louis Whyte
Masters Athlete of the Year:
Andy Douglas; Paul Forbes; Alastair Walker
The Guest of Honour role will feature a number of 'tasks' on Saturday 28 October, but there is one job  Eilidh is thrilled to avoid – choosing winners!
'I'm absolutely delighted to be the Guest of Honour for the 4J Annual Awards and I am really looking forward to the night of the Dinner,' said Eilidh.
'But I have to say I am pretty glad not to be involved in picking the winners!
'It has been another terrific year for our athletes (and their coaches) at various levels and age groups.
'One look at the Athlete of the Year short-lists will tell you and just as one example in the Para category we have three World Champions from Paris.
'So a World Champion, or rather two of them, will miss out on Scottish Para Athlete of the Year so that is a pretty high bar being set.
'In the Athlete of the Year list there are five athletes nominated and there are all sorts of medals and records involved there.'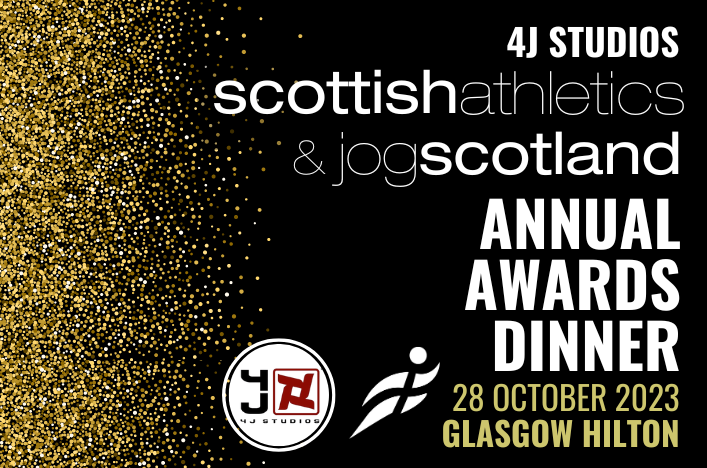 +++
Tags:
4J Annual Awards, 4J Annual Awards Dinner, Eilidh Doyle
CLICK HERE to Read the Full Original Article at Scottish Athletics…