The Senior Men's podium at Lanark in 2021 – Andy Butchart and fellow medallists, Jamie Crowe and Lachlan Oates (photo by Bobby Gavin)
Enter the Lindsays Short Course XC 
Entries are open online now for the Lindsays Short Course XC next month.
We are headed back to Lanark this year with the event taking place on Saturday 4 November.
The Lindsays Short Course XC has grown in truly spectacular fashion in recent years and there were big fields at Kirkcaldy some 12 months ago.
Now we are looking for entries from individuals and from clubs for this year's event over courses at Lanark Racecourse.
There are championship medals on offer at U15 and U17 level and then the two main races feature fields of U20/Senior/Masters athletes – to make it six races in total on the day.
Lanark was a traditional venue for cross country decades ago and our event there in 2021 when three Olympians – Laura Muir, Jake Wightman and Andy Butchart – joined big fields who braved poor weather conditions. Laura and Andy took the Senior titles that day.
The Lindsays Short Course XC will be part of our Scottish Athletics XC Grand Prix for 2023-24.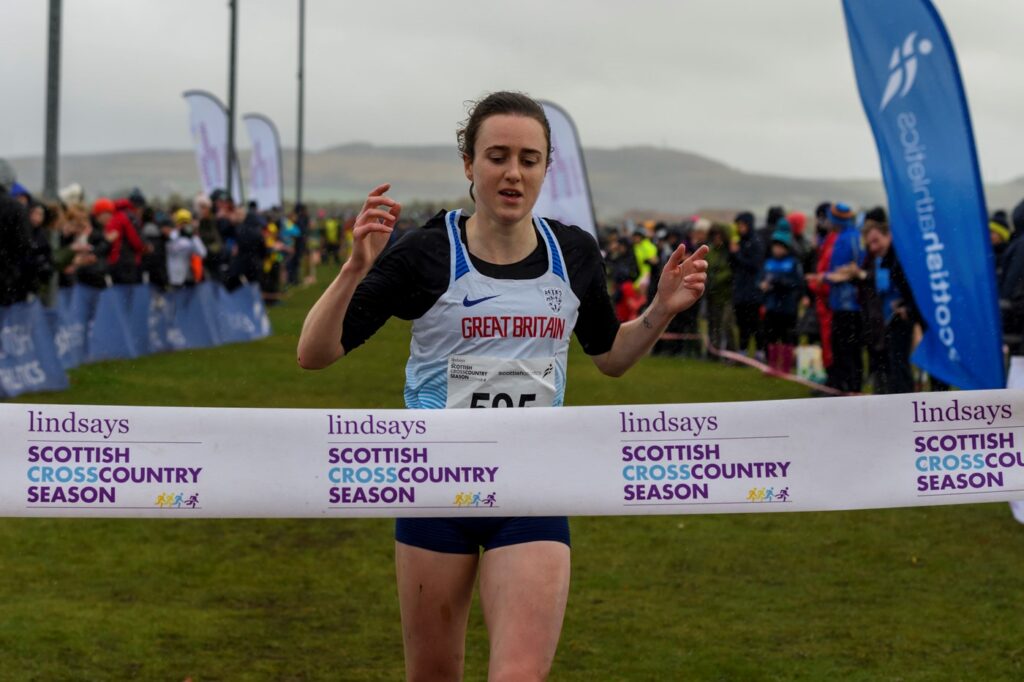 Laura Muir won the Senior Women's gold at Lanark in November 2021 (photo by Bobby Gavin)
+++
Tags:
Lanark
CLICK HERE to Read the Full Original Article at Scottish Athletics…