GB and NI international athletes James Stewart and Zoey Clark will be our guests at this year's National Club Conference.
The event will take place at Hilton Glasgow on Saturday 28 October (earlier in the day of the 4J Awards Dinner at the same venue).
And we are delighted to now be taking sign-ups for the event with clubs warmly invited to send representatives along on Octobber 28.
Use the link here, please:
National Club Conference sign-ups
The theme for the event this year will be The Power of People.
At any one time, it takes over 900 committed volunteers to fill the key committee positions across the 150 clubs affiliated to scottishathletics.
By the time you consider the number of coaches, volunteers and Officials it takes to offer the high-quality participation, training and competition opportunities found across Scotland, the need for skilled, motivated people is clear and massive.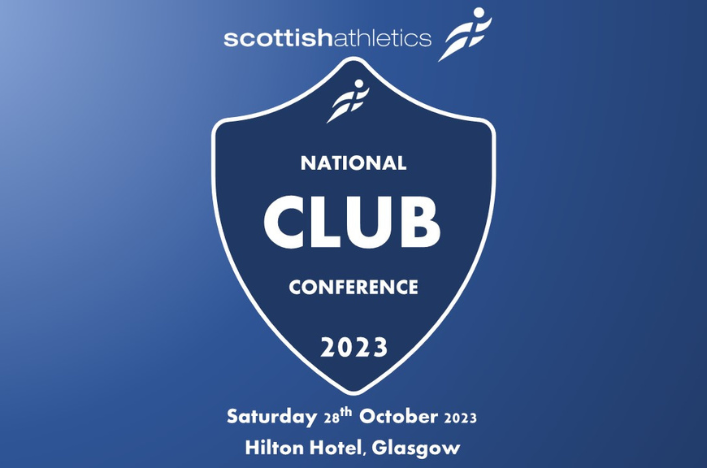 scottishathletics is committed to supporting and developing the vast sporting workforce through programmes such as Club Together, Role Specific Training, the ATS Young People's Forum, #OnTheRightTrack, and the Club Leaders Academy.
The resources, expertise, and collaboration delivered throughout these programmes, support our aspiring and current club leaders to have a positive impact on their clubs and communities, ultimately ensuring athletics and running clubs deliver sector-leading opportunities.
However, it is our people that are the true champions, and without their dedication and selfless commitment, our sport and global success would disappear.
Booking will open soon.
Keynote Speaker – James Stewart
We are delighted to welcome GB ultrarunner and leadership coach, James Stewart, as our keynote speaker.
James, as well as being an elite athlete, has worked in senior leadership roles at Lloyds, TSB, Sky and currently as Director of Solutions with eBay.
James specialises in driving change through positive action and in inspiring others. He describes himself as an 'amplifier', helping others get the best of themselves and being greater than the sum of their parts.
Guest Speaker – 'Fireside Chat' – Zoey Clark
We're thrilled to welcome elite athlete Zoey Clark as our guest speaker this year.
Zoey is an Aberdeen AAC 400m runner who has seen spectacular international success on GB and NI relay teams, including a World silver medal, two European indoor silvers, two European outdoor bronze,…
CLICK HERE to Read the Full Original Article at Scottish Athletics…