Describe your feeling when you put on the ASU uniform for the first time: 

That it was a start of a new beginning.
You have a chance to pick the brain of any coach of any sport for one hour…who is it?

Coach Prime.
One thing I want to impress upon the freshmen:

Freshman year is not supposed to be easy. The transition is hard and fun, but it's also a time to work, learn, and fail. Keep your priorities straight and take care of yourself. You'll be alright.
My favorite professor and/or class at ASU:

Professor Rojas Hidalgo instructing Public Speaking.
The most upset you have ever been on the field was:

After a long cross country season battling an injury, waking up and not being able to walk. Made me feel helpless after doing rehab, treatment, and recovery multiple times a day.
The happiest you have ever been on the course:

I'm always happy with my teammates, they make it easy to love running.
You have a chance to go watch one past sporting event live (any sport)…what are you going to?

2012 London Olympic Games.
What do you like best about your hometown?

The cows and the coffee.
A movie you have watched more than once and will watch again:

Ferris Bueller's Day Off.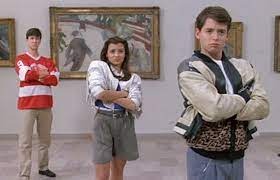 Past Sun Devil (any sport) you wish you could have watched compete:

Kelly McDonald.
Favorite song from your favorite artist?

So it Goes by Mac Miller
Are you a good dancer? When is the last time you danced?

No, but it's always the last time I ate food.
What chore do you absolutely hate doing?

Deep cleaning a shower.
What is your favorite form of exercise?

Running!
Who has been the biggest influence on your career?

My family. They always pushed me to where I needed to go.
If you could witness any event (past, present, or future) what would it be?

Coachella 2017
If you could learn to do anything, what would it be?

Learning multiple languages so I can communicate with everyone. 
If you could meet anyone (past, present, or future) who would it be?

Mac Miller
What did you do growing up that got you into trouble?

My mouth. Sometimes I could be a confrontational child.
What's your favorite show/series and why?

Ted Lasso and How I Met your Mother. I love underdog stories. It's so heartwarming to watch people reach their potential.
If you were a character on a show/series, which one would you be?

Ted Lasso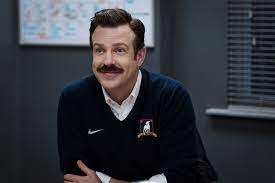 If someone wrote a book about your life, what would they title it?

How did that Happen?
Name one thing about yourself that most people don't know:

I love to sing but I'm a horrible singer.
What…
CLICK HERE to Read the Full Original Article at Arizona State University Athletics…