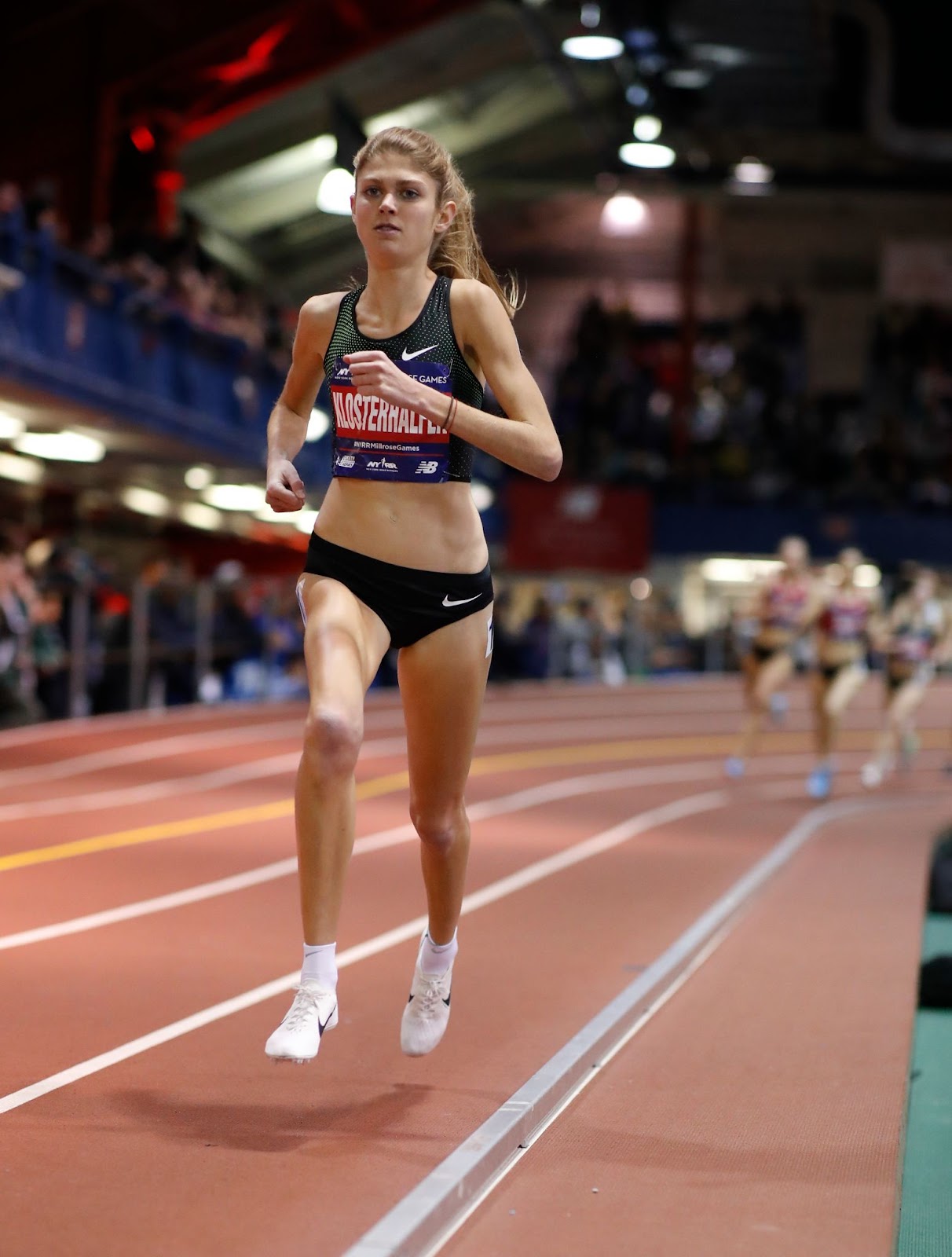 Photo Credits: Ross Dettman
Anticipation continues to build for the 115th Millrose Games, the most historic indoor track & field event in the world. Adding to the excitement is the announcement of the Women's 3000m, which will feature Alicia Monson, looking to defend her title against European Champion Konstanze Klosterhalfen in a field that also includes Katelyn Tuohy, the top collegiate distance runner in the nation.
The 115th Millrose Games is scheduled for Saturday, February 11th at the famous New Balance Track & Field Center at The Armory.
Monson ran away from the field in 2022, setting a new Millrose Games and Armory facility record of 8:31.62. This performance was a springboard to more success for Monson, an Olympian and NCAA champion at the University of Wisconsin. She had the best season of her career outdoors, running personal bests at 3000m, 5000m, and 10000m, competing in the World Championship final, and placing in the top five at numerous Diamond League meetings, moving up to third on the all-time U.S. 5000m list.
"Last year's Millrose Games was an electric moment for the On Athletics Club with three wins, all while debuting our new spikes," said Monson, referring to herself and her teammates Ollie Hoare and Geordie Beamish. "I'm looking forward to coming back to defend the 3000m this year! The atmosphere in The Armory makes for an awesome start to the track season, and it'll also be special to have my teammates back defending last year's wins."
The American Record of 8:25.70 held by Karissa Schweizer could be in jeopardy with the talent assembled in the field.
The main challenger may be Klosterhalfen, European champion and 2019 World Championship bronze medalist in the 5000m. Klosterhalfen holds eight national records for Germany, and she won the 2019 Wanamaker Mile at the Millrose Games. Her outdoor personal best in the 3000m is 8:20.07, tenth fastest in history and the fastest in the field.
Other athletes to watch include a trio of former NCAA Champions in Elly Henes, Courtney Wayment, and Whittni Orton Morgan. Wayment and Morgan were teammates at BYU. A sleeper in the field could be the young Ethiopian Fantaye Belaynah, national champion and African Championships silver medalist in the 5000m.
Tuohy has been a phenom since her days at North Rockland HS, winning three national cross country championships and setting all sorts of records on the track. Now a two-time individual NCAA champion after…
CLICK HERE to Read the Full Original Article at RunnerSpace Featured News…