Socialing the Distance, Episode 126
featuring
Grant Holloway, WR holder, 60-meter hurdles indoors, 
World Indoor Champion, 2022, World Outdoor Champion 2019, 2022,
#2 time 110m hurdles, 
2021 Tokyo Olympic silver medalists,
adidas sponsored athlete 
Grant Holloway is one of my favorite interviews. Always quotable, always thoughtful commentary, and always confident. 
Socialising the Distance has been on hiatus since June 2022. We are now in season three, and this episode
recorded in March 2022 after Grant's World Indoor title in 2022.
Grant Holloway has won World Indoor 2022 and World Outdoors in 2019 and 2022.
Grant owns the world indoor record for the 60-meter hurdles and has #2 time in 110m hurdles (12.81).
What is interesting about this interview is how we get a view into Grant's daily training and activities outside
of the hurdles.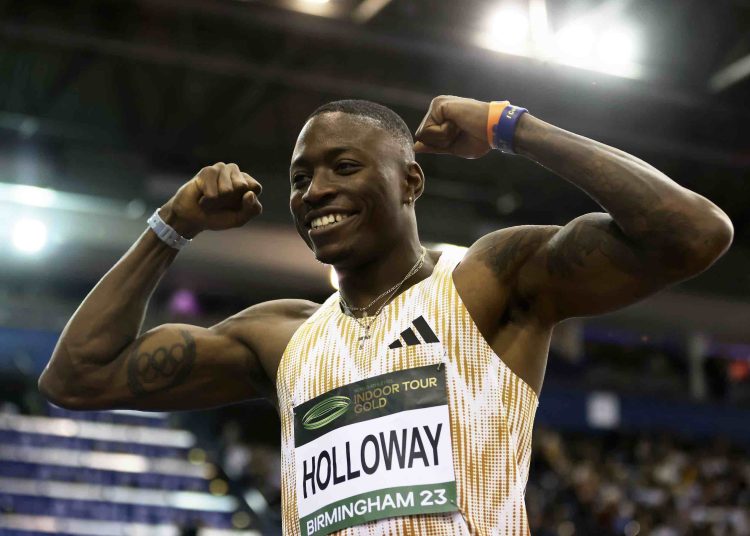 Grant also lets it be known that he would love 4x100m and 4x400m relays. Most of all, Grant Holloway wants to be the
the finest hurdler in history.
It is important to Grant Holloway that he leave a legacy after his career is over.
I am looking forward to seeing Grant Holloway in Budapest 2023 and Paris 2024!
Special thanks to Mike Deering for recording and finalizing the podcast. Special thanks to Grant Holloway for his time
and thanks to our viewers who support this program, now in its 3rd season.
CLICK HERE to Read the Full Original Article at runblogrun…