The indoor facility at Linwood (photo by Bobby Gavin)
Facilities Strategy December 2022
Following the publication of scottishathletics first National Facilities Strategy in 2015, we are pleased to deliver our new Facilities Strategy.
The document and all the comprehensive work and data therein sets out the priorities in Scotland for the next four years at a national, regional and local level.
It is essential that the sport continually reviews the facility infrastructure for athletics and running across Scotland and that scottishathletics, as the National Governing Body, provide leadership in this area.
Since the publication of the first Facilities Strategy, significant progress has been made in delivering the priority projects identified, and it is important to acknowledge and thank all the national and local partners in making plans happen – such as Dundee, Meadowbank, Huntershill (Bishopbriggs), Linwood (indoor) and Ayr.
This new Facilities Strategy has utilised previously not available insight and innovation, within athletics and running facility design, to set out new facility priorities for the next four years.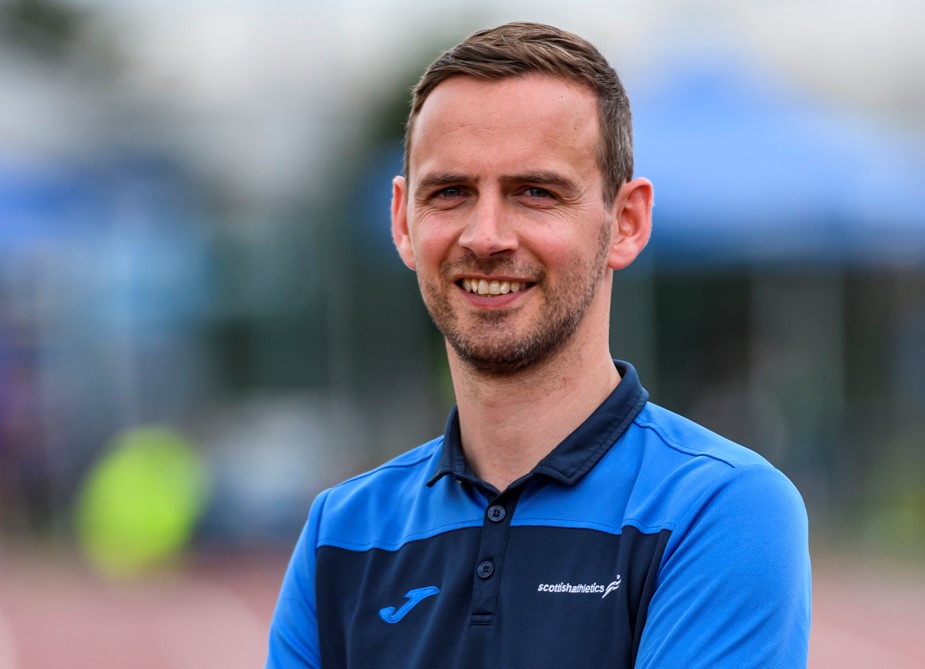 Colin Hutchison (photo by Bobby Gavin)
We set out flexible options for partners considering the development of new athletics and running facilities and identifies important additional considerations for developers.
Ultimately, this strategy aims to ensure that investment into the development of athletics and running facilities in Scotland over the next four years is directed in the most appropriate way, developing new places to participate and compete, protecting the facilities infrastructure already in place across Scotland, and providing training and competition environments in Scotland that support athletes to achieve their ambitions.
'We are delighted to launch this new Facilities Strategy for athletics in Scotland and thank the national and local partners for their support it its development,' said Colin Hutchison.
'Our focus will now be on the implementation of the strategy and working with these partners to explore innovative approaches to investment within existing and potentially new facilities.
'It is extremely important that open, safe, accessible and welcoming facilities are available across Scotland to support people to access athletics and running.
'This new strategy sets out national, regional and local priorities and also explores innovation around…
CLICK HERE to Read the Full Original Article at Scottish Athletics…