scottishathletics are delighted to confirm our Athletics Trust Scotland Young People's Forum will hold their first Conference early next year.
The gathering will be staged at the Emirates Arena in Glasgow on Saturday 11 March.
And the ATS Young People's Forum are urging folk aged 12 to 23 within our sport to attend the Conference (with clubs invited to send one representative each, as well).
The Conference will start at 10am, with a networking opportunity prior to that, and will run through to around 3:30pm.
Led by Young People For Young People: Following on from theme at our National Club Conference in October, the two key areas of focus will be 'the retention and (re)engagement of young people in sport', and 'the mental health of young people in sport'.
Attendees will have the opportunity to get involved in focus groups and workshops in what is set to be a fun-filled and educational day.
Please make a note of Saturday 11 March as the date. Bookings/registrations will open at the end of January/beginning of February.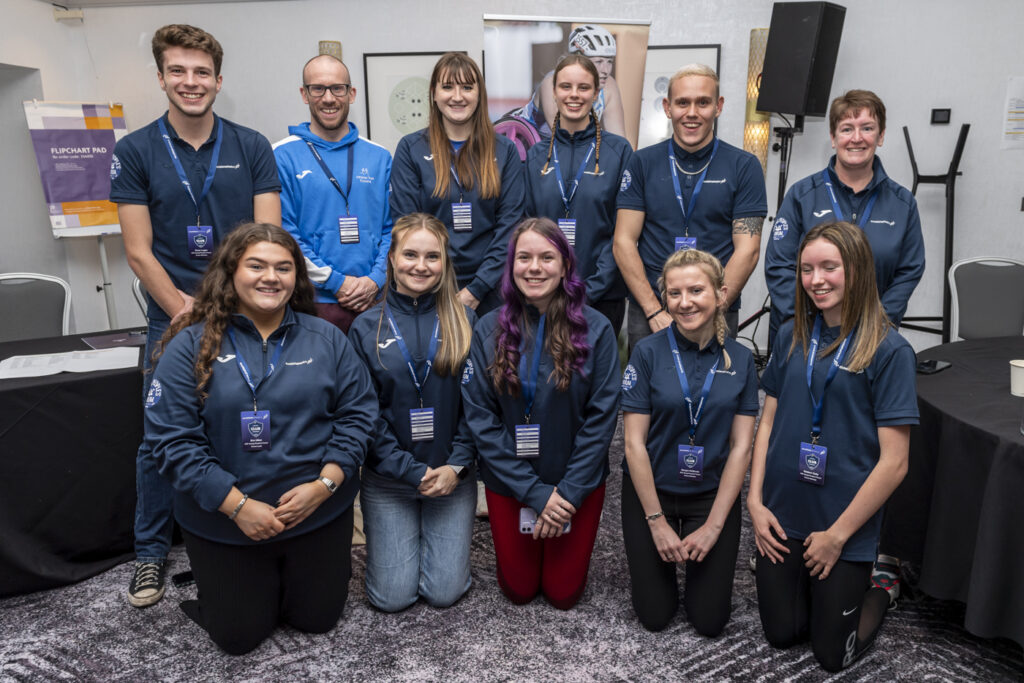 Photo by Bobby Gavin
Launched in December 2021, the Young People's Forum is a national group consisting of 15 young people aged 14 to 23 who are involved in athletics.
The YPF's purpose is to give young people in athletics a platform and voice in all aspects of the planning, development, and delivery of the sport in Scotland.
Earlier in the year, Athletics Trust Scotland announced sponsorship support for the Forum, and will contribute to costs associated with its ongoing running, including their first Conference.
YPF lead member Erin Gillen said: 'Our two main aims are to look at the retention of athletes in the sport and mental health within the young athletes of our sport.
'Support from Athletics Trust Scotland for our Conference helps us plan for that event which will look at these aspects, among others.
'The YPF is already showing we have an enthusiastic, talented, and diverse group of young people who want to change athletics for the better and we hope our sport can support their vision.'
The ethos of the YPF is:
To be inclusive and respectful of everyone's views
Take every idea seriously and be welcoming of all thoughts and opinions
Be determined and persistent to put ideas into action and implement change
Their values are:
Communication
Equality
Respect
Teamwork
Problem Solving
As one of their initial projects,…
CLICK HERE to Read the Full Original Article at Scottish Athletics…