Related Links
SEATTLE – Regional accolades were handed to the Huskies today by the U.S. Track & Field and Cross Country Coaches Association, as coaches Andy Powell and Toby Stevenson, and newly crowned NCAA Champion Luke Houser all were named the best in the West Region.
 
Houser became UW's first NCAA Indoor Champion in school history in the mile on Saturday in Albuquerque, as he held off a late charge by Drake's Isaac Basten to win in a time of 4:03.33 (which would convert to a 3:58.03 due to altitude). Houser was one of four Huskies to score in the mile, most in meet history. He was UW's first indoor national champion since Jax Thoirs in the pole vault in 2016, and first in a men's track event indoors since Ryan Brown in the 800-meters in 2007.
 
Powell was named West Region Men's Coach of the Year after leading the Huskies to a fourth-place finish, highest in UW history indoors and the best finish for Washington at an NCAA track meet since the outdoor championships in 1930. The Dawgs' 31 points were also a program-high at NCAA Indoors. The Huskies were ranked No. 1 nationally for the first time this season at the end of January, and were ranked first or second for seven weeks in a row. Washington also tied Arkansas for 13 entries at NCAA Indoors, most in the NCAA.
 
This is two-straight Region honors for Powell on the track, as he was also named West Region Men's Coach of the Year for the 2022 outdoor season.
Stevenson, Washington's Associate Head Coach in charge of the jumps, pole vault, and multi-events, was selected as the West Region Women's Assistant Coach of the Year for the second time in the past four seasons. This winter, Stevenson's athletes earned three First Team All-America honors, as Sara Borton and Nastassja Campbell finished fifth and sixth in the pole vault at NCAAs, and Ida Eikeng finished eighth in the pentathlon. Those three accounted for Washington's eight team points at NCAAs as the women tied for 24th overall. Stevenson also won the honor indoors in 2020.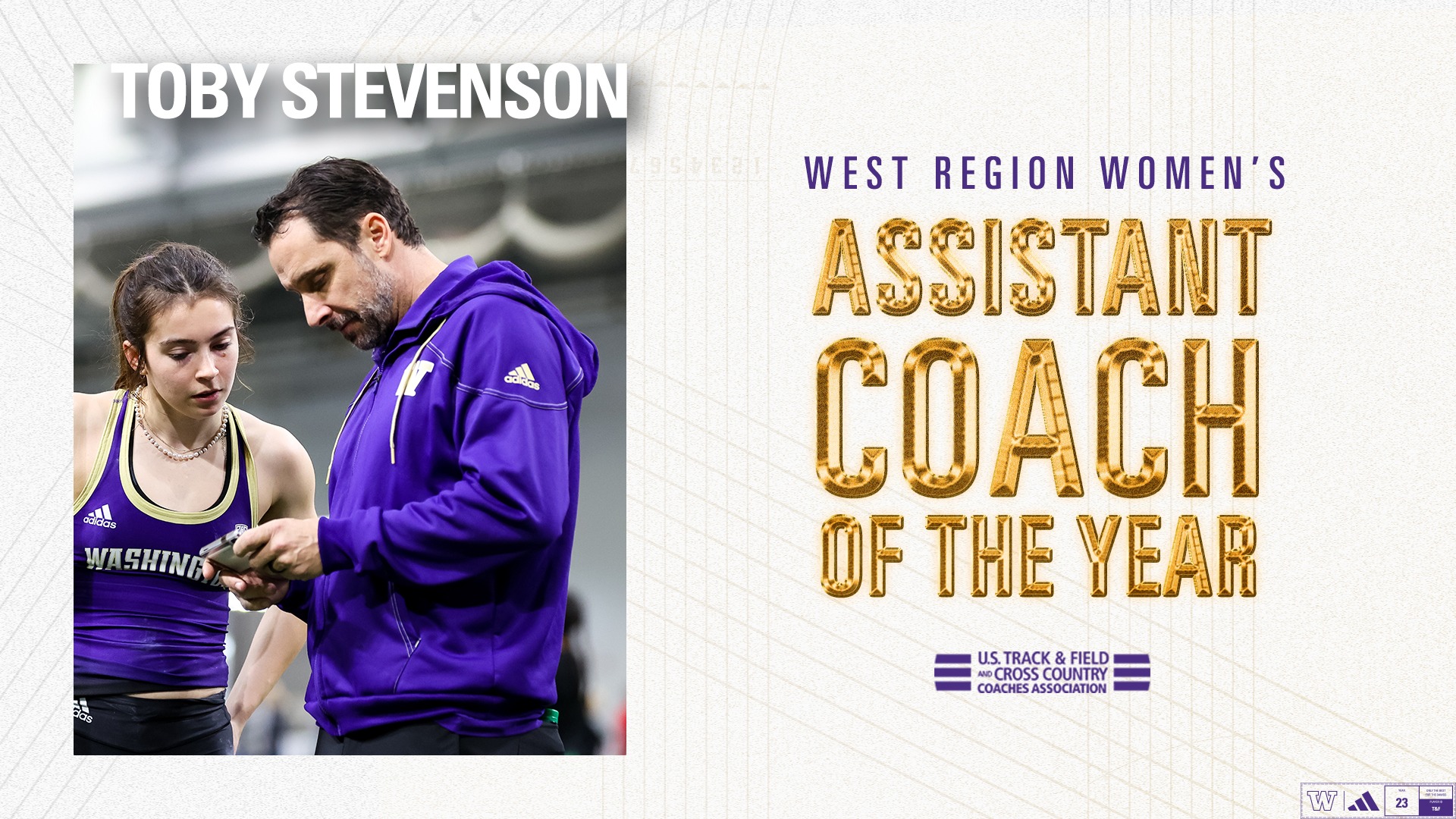 CLICK HERE to Read the Full Original Article at University of Washington Athletics…